Backing up your data is a great way to ensure if anything goes wrong, you can get back on track and work again without having to lose vast amounts of work and data. Plesk comes built-in with a backup manager.
The first step to accessing your backup manager in Plesk is to log in to your Plesk control panel from your Hostwinds VPS or Dedicated Server.
Next, click Databases in the left-hand menu.
If you have databases created, you will see a small menu on the right-hand side. Click Backup Manager.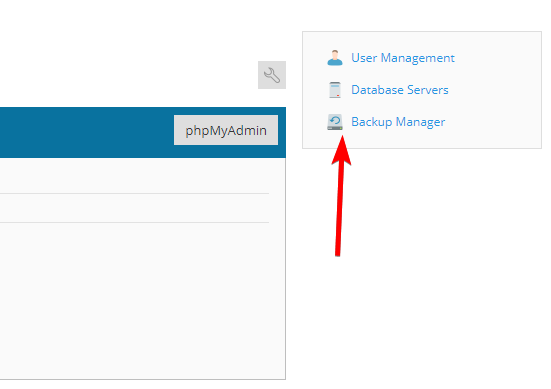 From here, you will see all of the backups your server has taken (if any).
There is also a toolbar with the following options:
Back Up
Upload
Remove
Schedule
Remote Storage Settings
Back Up
If you click the Back Up button, you can choose to back up aspects of your hosting.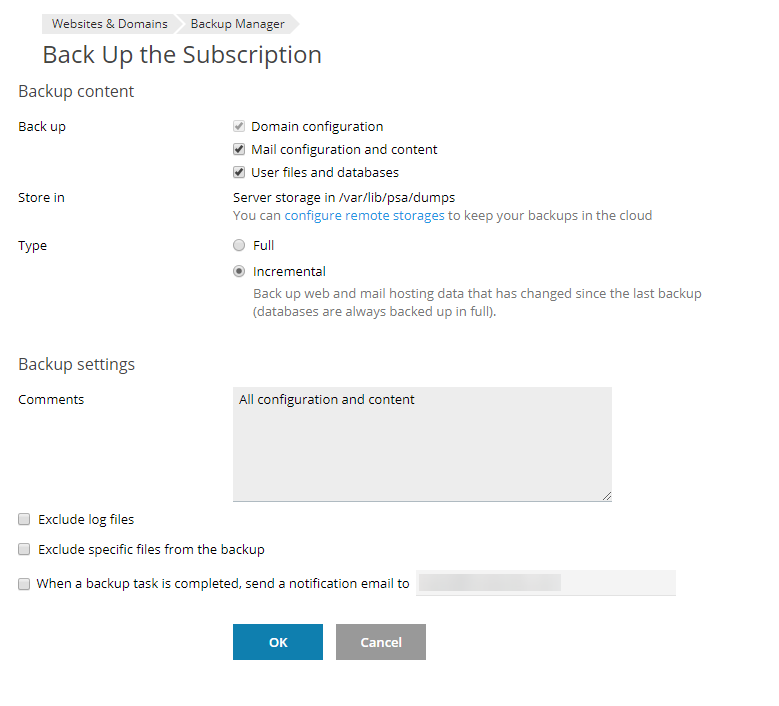 You can choose what you would like to back up, where you would like to back up, the type of backup, any special notes, and some additional settings, like what email address to email once it is complete.
Click OK when you are ready to start the backup.
Upload
This function allows you to upload a backup to the server to restore from if needed. You would want to select the file to upload and enter the password if the backup was password protected.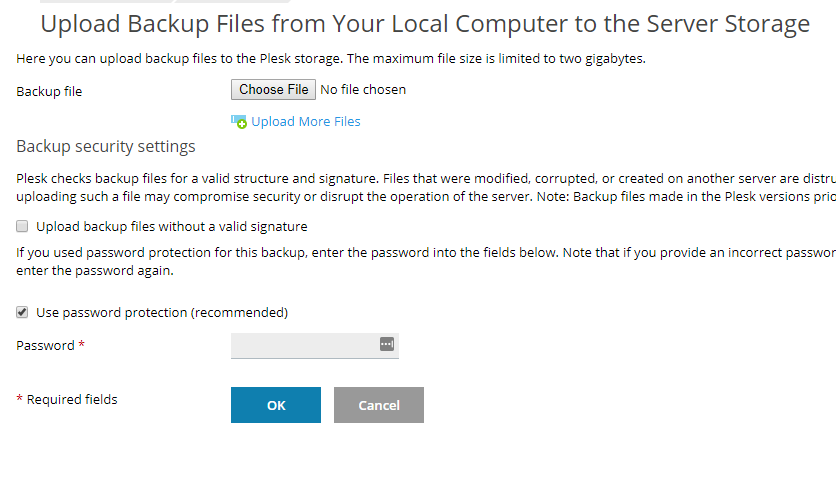 Remove
You can remove a backup by simply checking the box next to it and clicking Remove.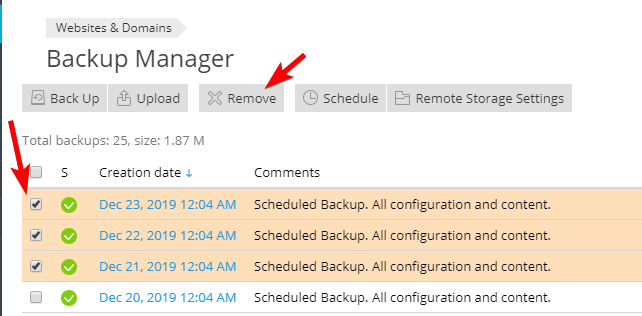 Schedule
This tool allows you to schedule when you'd like your backup service to run and where to store them, along with what method you would like to use.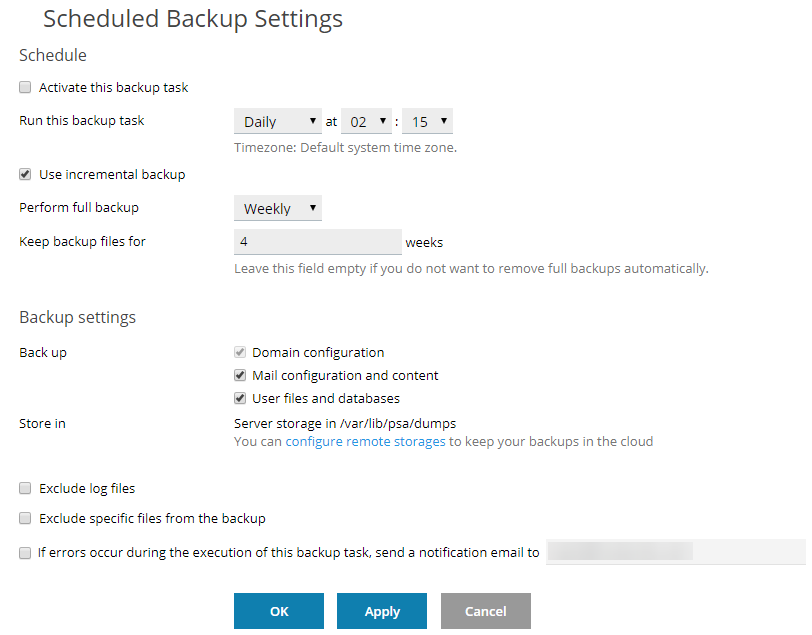 Backing up can use up valuable server resources, so it is best to run outside of peak hours.
Remote Storage Settings
You can select this tool to configure remote storage for your backups. this is ideal if you want to save space on your server and have another server configured as a file server to store your backups.
You can set up FTP(S) and specify the path you want to store the files at on the remote server.