Within WHM, you can select what server software you want to handle the FTP service on your server.
You can reach the selection options for this from the FTP Server Selection page in the Service Configuration category of WHM.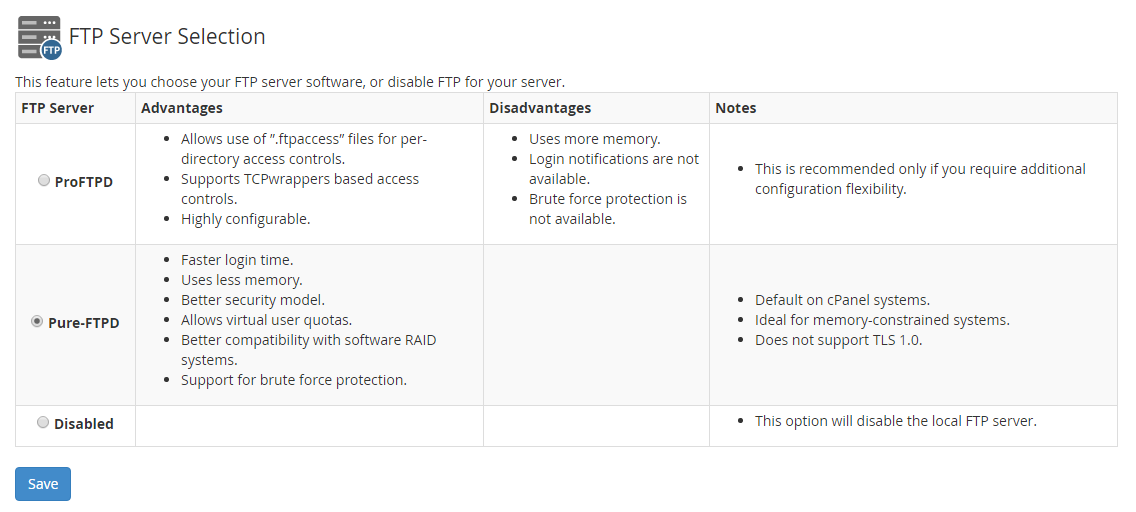 The different options for the FTP server software are ProFTPD or Pure-FTPD. Or you can also completely disable the local FTP server entirely from this page.
Pure-FTPD is the default FTP server software and boasts fast login time, low memory usage, better security, and compatibility, and supports brute force protection.
ProFTPD, on the other hand, adds functionality to specify directory-specific FTP configuration via .ftpaccess files and is highly configurable; however, it is more memory intensive and does not support brute force protection.
It is recommended to stay with the default of Pure-FTPD and to only change to ProFTPD if you require the additional customization it provides.