Step 1: Access your account at http://YOUR-IP:2222.
If logging into an Administrator account, you should first set the Access Level to User at the top of the screen. Otherwise, proceed to Step 2.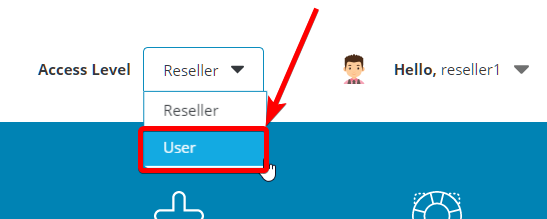 Step 2: Navigate to Account Manager > Domain Setup.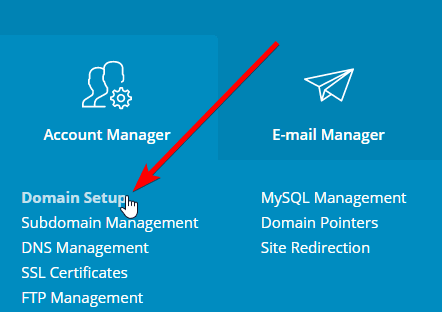 Step 3: Enter the domain that you wish to add to this account. Then determine a quota for this domain's bandwidth and/or disk usage, OR choose to use the same quotas set on the User account (Same as the Main account option).
Lastly, enable the Secure SSL and PHP Access options (recommended). If you know this domain needs CGI Access, you can enable it now. Finally, select Create.
Step 4: Create your website. Use the Plugins section in the top menu to locate *Softaculous and install a script on your domain. Or, you can FTP into the server and upload files manually. Your webroot will be at
/home/[user]/domains/[domain]/public_html
*More information on installing DirectAdmin Plugins, like Softaculous, can be found here. If you encounter the error below when installing Softaculous in DirectAdmin:
ionCube Loader is not loaded. Please enable it to continue the installation
Then you should enable it with the following:
cd /usr/local/directadmin/custombuild
./build update
./build set ioncube yes
./build ioncube