Whenever your customers act on your store, whether this is purchasing a product, leaving without buying anything, or being informed that the order has been canceled, they will be receiving emails. These emails can be customized to add a personal flair that shows a bit about your company's personality.
It is important to note that the information provided in this guide is for informational purposes only. The premium features and changes made after the time writing this guide may be different and will be displayed to you in your Weebly account when editing your site through Weebly. Please open a ticket with our Support Team if you do have any questions so that we can help.
Sender Profile
With the Sender Profile, you can set the email address set as the Reply-to for the emails sent from Weebly. This means that even if the emails are being sent from Weebly if your customer replies to those emails, it will be sent to the email that is listed in the Sender Profile.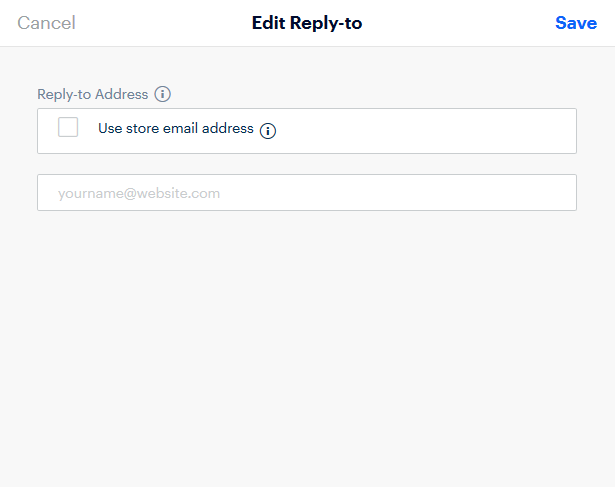 Order Notifications
The email address placed under this Option will be used whenever an Order is placed through your Weebly store. This can notify a certain person or group of people to start working on the Order. If left blank, there will not be any emails sent to you regarding new Orders placed.

Email Previews
Whenever your Customer interacts with your store, in ways such as Creating an Order, Buying a Gift Card, or even Abandoning a Cart, Weebly has the option to make changes to the emails that are sent to your Customers.
Abandoned Cart – Allows the emails for when a customer leaves a cart with unpaid Items. Requires a premium version of Weebly.
Gift Card Sent – This allows modification of the email sent for Gift Cards. Requires a premium version of Weebly.
Order Confirmation – This is for the email sent to your Customer just after they have completed an order.
Items Shipped – This is sent to your Customer when the items they purchased have been shipped.
Items Refunded – Allows modification of the email sent when your customer has been refunded.
Items Cancelled – The modification of the email sent to your customer after an Item or Product for their order has been canceled.
Product Reviews – This is the email that will be sent to your client after they submit a review for one of your products. Requires a premium version of Weebly.
Pressing on the 3 dots (ellipses) next to the Email name, you will see the options to either Edit Email or Send Test Email.

Selecting Send Test Email will allow you to send a test email of what it would look like to
Selecting Edit Email will allow you to view the modifiable options for that email. These would appear as buttons toward the top of the email and will also show a preview of the email that will be sent. On most emails, there is the option to Add Footer Message or Add Header Message.

If you should have any questions or would like assistance, please contact us through Live Chat or by submitting a ticket with our Technical Support team.