Most WordPress themes include a sidebar for you to manage and edit.  Typically this is to the right or left of your website, but it can be located anywhere depending on the theme options and what they allow.  If you do not notice your sidebar right away, you can view if there is one by navigating to your Appearance > Widget area in your sidebar menu within WordPress.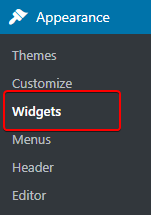 Selecting Widgets should display something similar to below, demonstrating where your sidebar is and/or could be within your website.  Available Widgets added to your sidebar(s) are displayed under Available Widgets (#1 below).  Available Widgets can be added by drag and drop to the region you wish to add or manually by selecting the widget and adding the Widget.  Your available Sidebar locations will be displayed here, too (#2 below), with a title where the sidebar will be located on your webpage upon adding a widget.  Locations without widgets (#3 below) will not load a sidebar on your webpage unless a widget is added.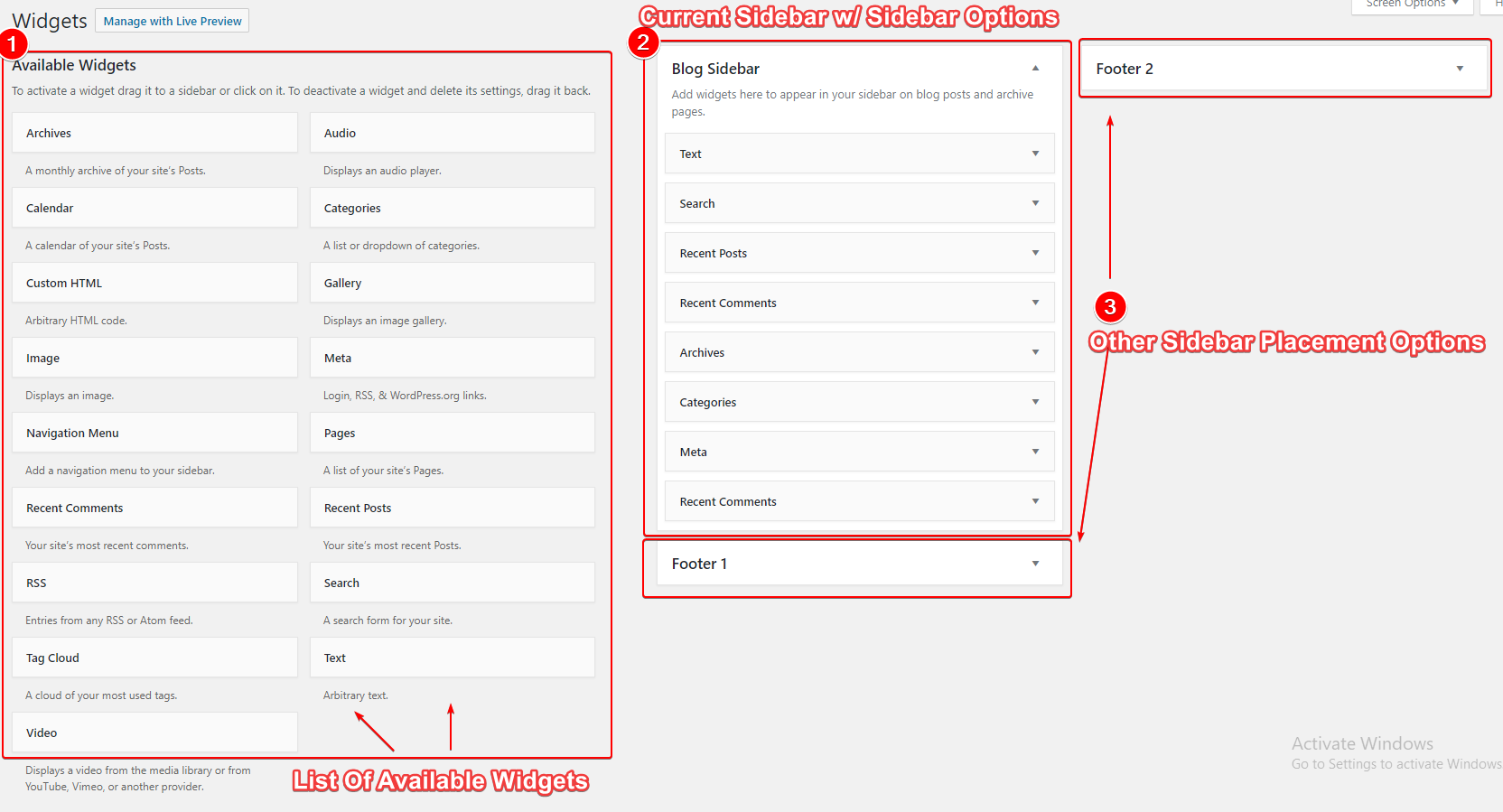 How Does The Sidebar Work?
As described above, you are provided a list of widget options you can add to your sidebar from Appearance > Widgets.  Dragging or manually adding to your sidebar will make the sidebar update your website immediately.  Each Widget will do different things, depending on the category you select to add.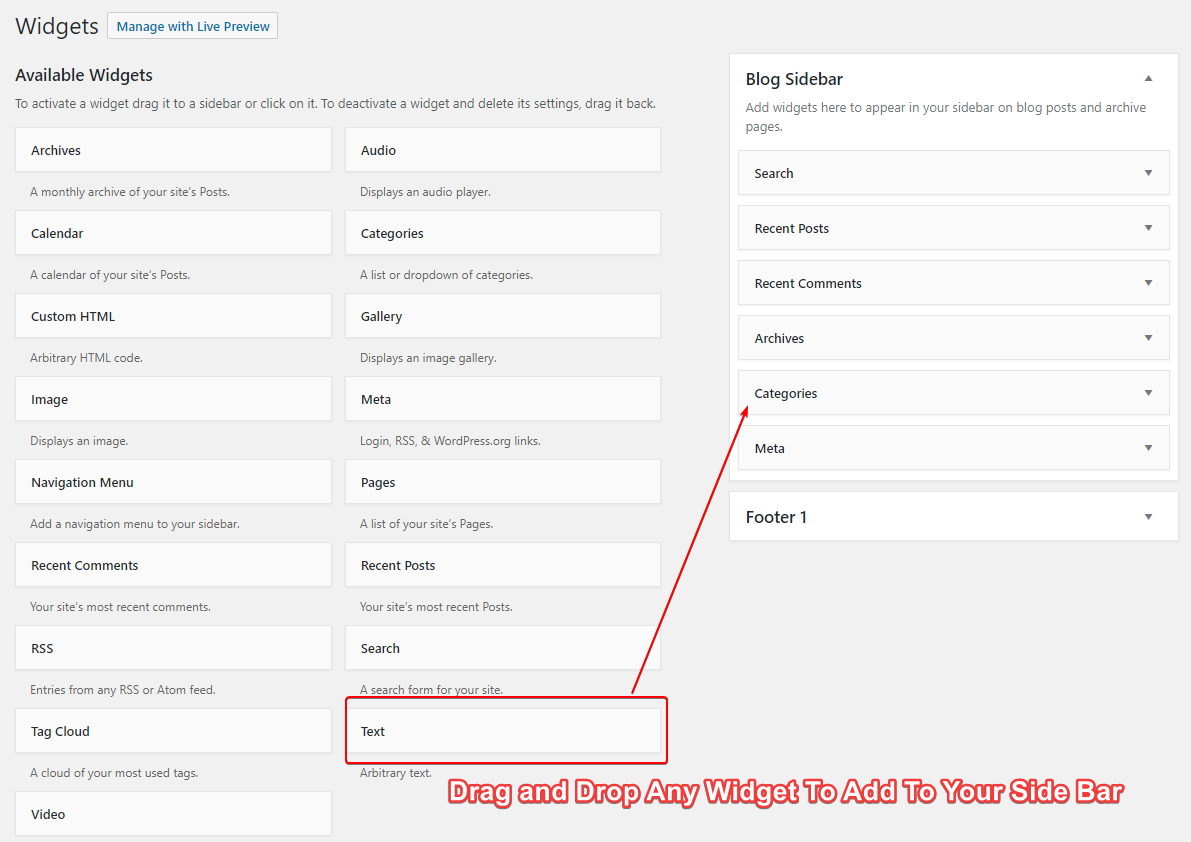 Ex. Dragging Text will move the Text Widget to the Blog Sidebar, and its appearance will be updated immediately within your webpage.
Each Widget is different, and an idea of its functionality is explained underneath.  Adding a Text Widget, for example, is a great addition for affiliate links or other displays you wish to populate on your sidebar.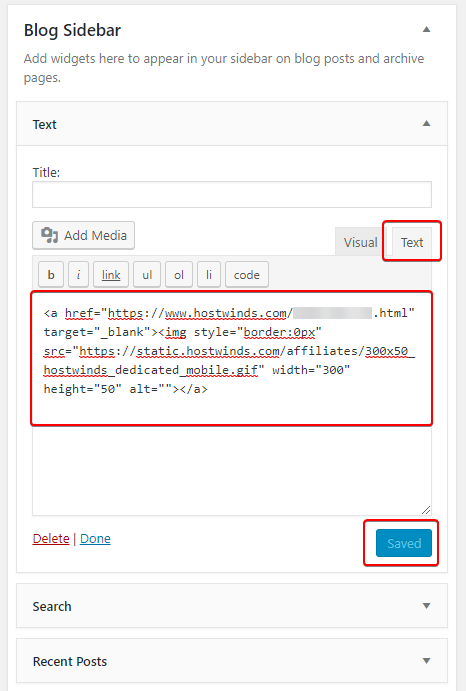 Adding Hostwinds Affiliate link within the Text widget under Blog Sidebar will display the coded image icon in the populated web page as demonstrated below.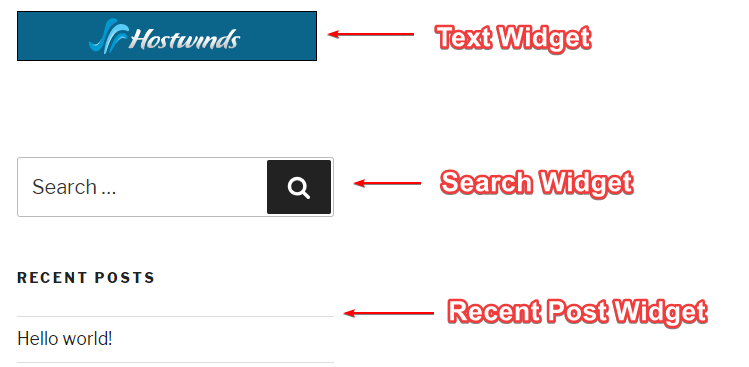 How Do I Delete A Widget From My Sidebar?
Removing a widget is as simple as adding one.  You can either drag the widget away from the current Sidebar to delete or select manually and choose delete.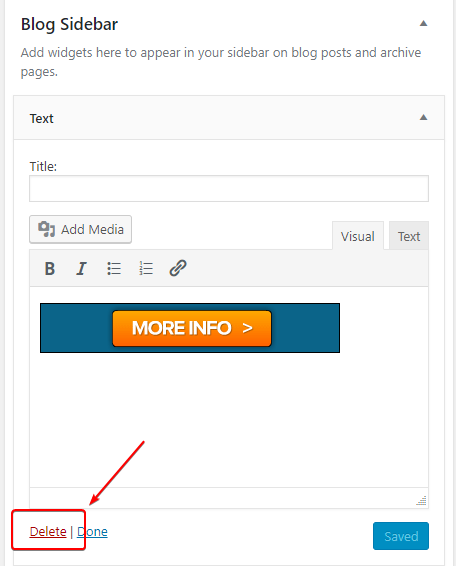 Deleting any widget, dragging or manually deleting, will permanently delete the widget's content.