Softaculous is an application installer used in conjunction with several different control panels (including cPanel, CentOS Web Panel, and other Control Panels) to install easily, manage, clone, and stage web 400+ supported applications and frameworks such as WordPress.
While not necessary to install web applications onto your host, Softaculous definitely makes the process a lot easier, as nearly all the installations are as simple as selecting the domain you want to install it to, providing an administrator password clicking 'Install'.
How to Order the Softaculous License
Hostwinds offers a Softaculous license that can be used on our VPSs or Dedicated Servers. It is available for VPSs for $1.50/mo and available for dedicated servers for $2/mo.
You can add a Softaculous license to the same order as a new VPS or dedicated server on the checkout page. When doing this method, the license will be automatically activated to the new server's IP address.

Otherwise, you can order the license separately through your client area:
First: Log in to your client area at clients.hostwinds.com
Second: Navigate to Services -> Order new Services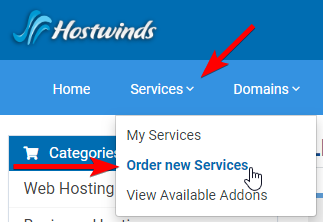 Third: Select 'Licenses' from the Categories sidebar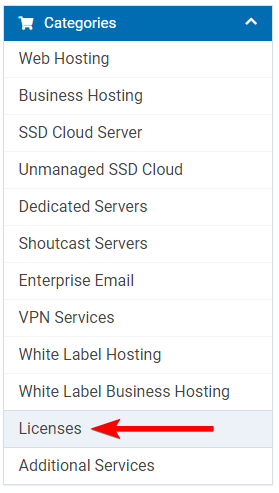 Fourth: Click 'ORDER NOW' on the Softaculous License for the server type you are ordering this license for (i.e., the VPS Softaculous License for Cloud/VPS or the Dedicated Softaculous License for dedicated servers).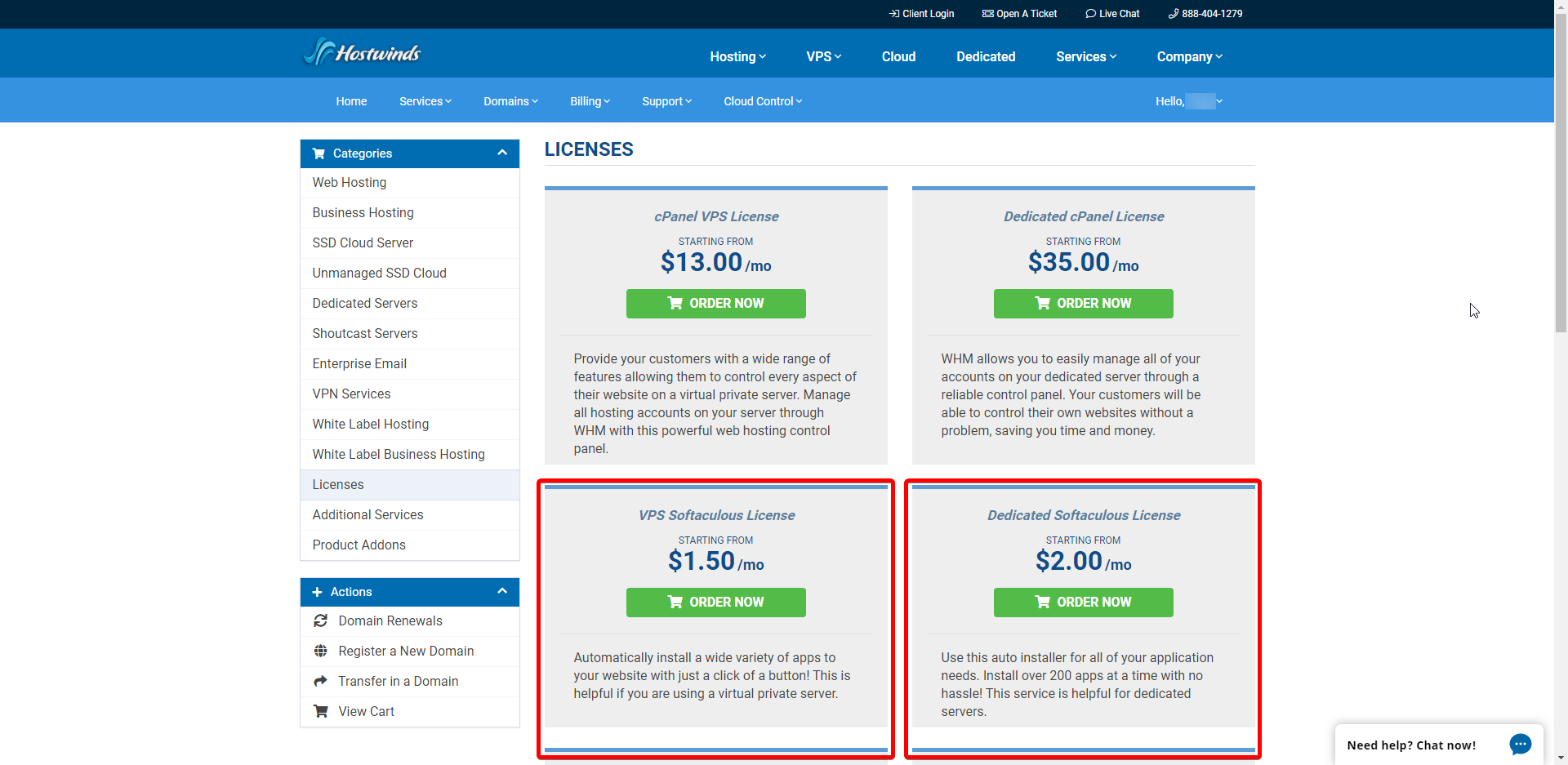 Fifth: On the checkout page for the license, under the Package Information section, enter your server's IP address into the 'License IP' field.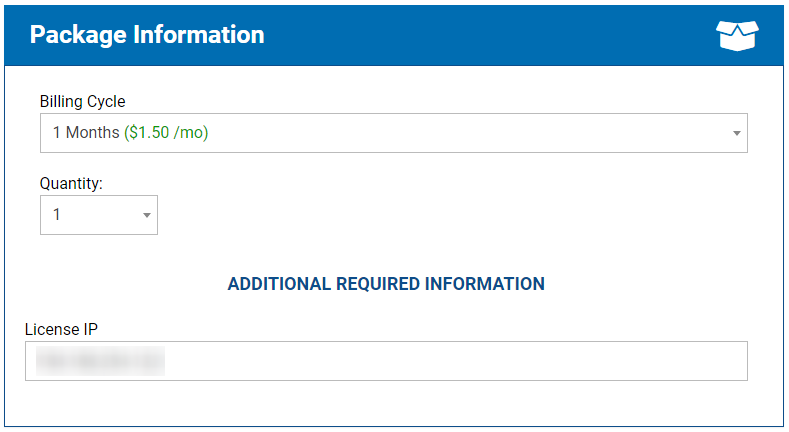 Sixth: Complete and pay the order.
Activating the License in WHM
Once you have ordered the license and it is activated to your server's IP address, you may still need to check its activation within WHM.
First: Log in to WHM on your server
You can log in to WHM by opening a web browser and navigating to either your server's IP, hostname, or any domain pointed to your server with port 2087.
Examples:
https://127.0.0.1:2087
https://hostname:2087
https://yourdomain.com:2087
The login details are for your server's root account, which was included in the welcome email you received for the server.
Second: Navigate to the Softaculous - Instant Installs section of WHM, located in the sidebar under 'Plugins'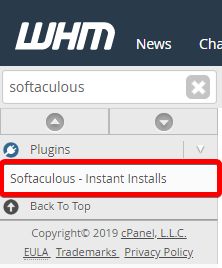 If you do not see the Softaculous section in WHM, it may not be installed on your server.
Third: Under the 'Home' section in the sidebar, find the Software Infobox and click the 'Refresh License' link next to where it lists the License Type.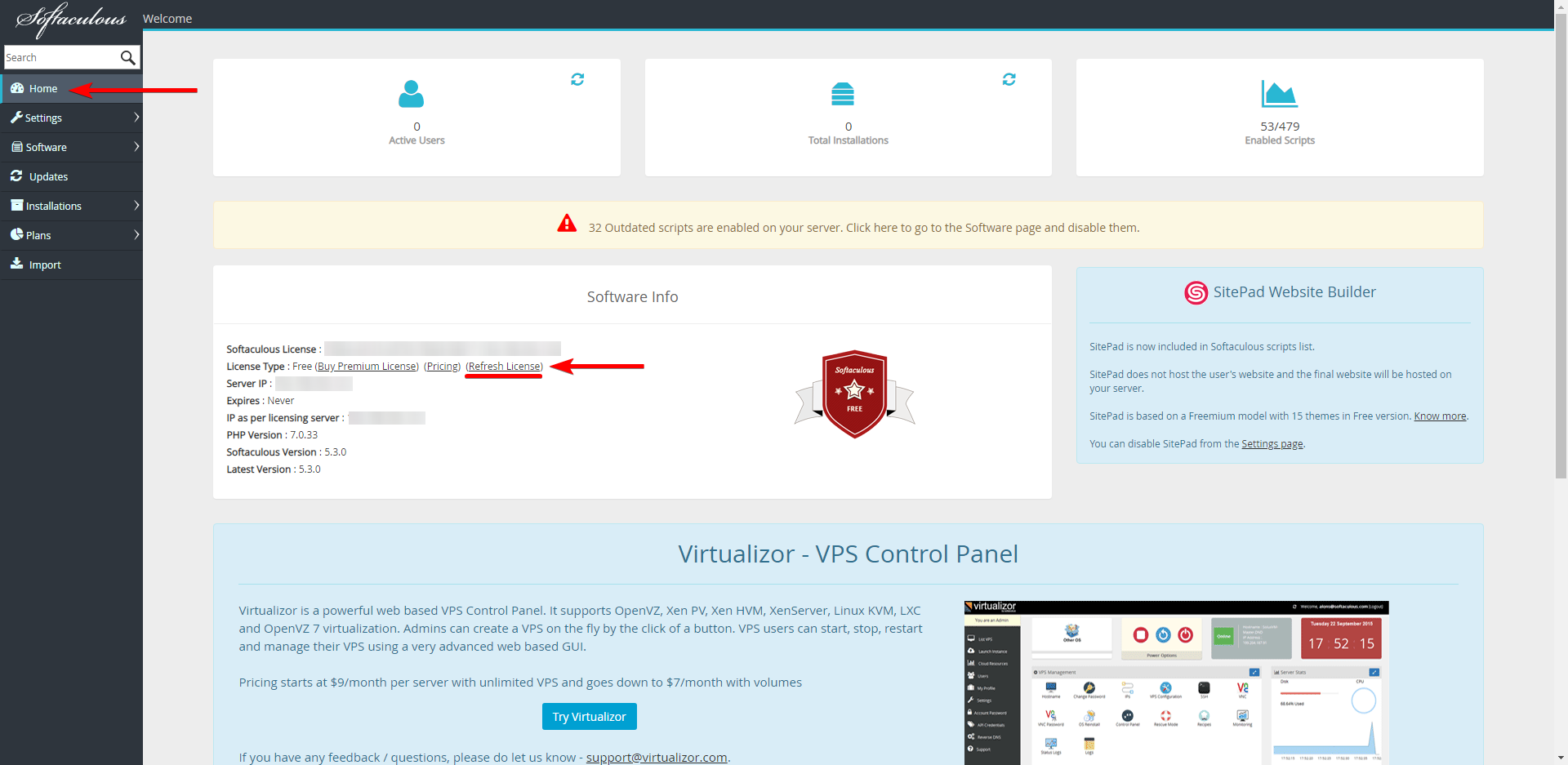 Now you should see that the License Type has updated to 'Premium', and all Softaculous features have been unlocked.

If you are experiencing difficulties activating the license on your Hostwinds server, feel free to reach out to our frontline support in our live chat.