This guide intends for those who have purchased our White Label Reseller Service and are using WHMCS.  After purchasing and installing the service, you will have access to WHMCS's back-end infrastructure, allowing you to manage and personalize your web hosting service.
How To Send Mass Emails Using The Mass Mail Tool
WHMCS includes a useful option when emailing all of your current clientele or all with a specific service.  To begin utilizing this feature, select the Client tab and choose Mass Mail Tool.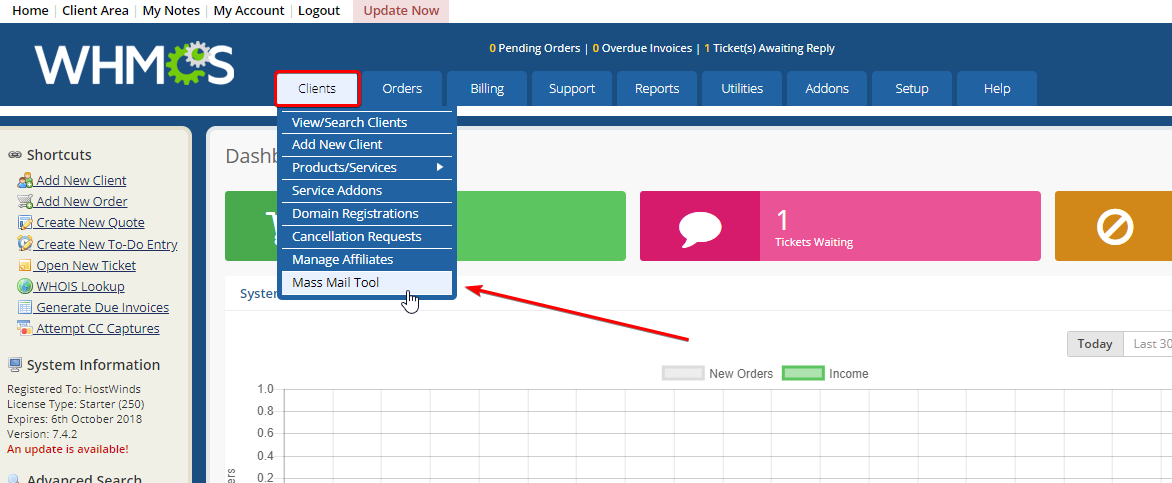 After choosing Mass Mail Tool, you will have options to send different mail as seen and described below.  By selecting Email Type, a Client Criteria area will open presenting options for whom you specifically want to compose a message.

When ready to create your email, choose to Compose Message at the bottom.
Email Type
General – choose General to send a general message to all or certain client groups.
Product/Service – filter emails by going to selected owners of particular sold products
Addon – choose to send specific emails to those who have certain Addons you provide
Domain – email to certain statuses of domains like pending, active, expired, etc
Client Area
After selecting what Email Type you are choosing to send, you will need to select more specifically whom you wish to target.
**Client Group ** – if you have set up Client Groups, you can choose which group or groups you want to send the message to
Language – by default, your server will send an English message unless changed from within your WHMCS Set-up >> General Settings >> Localisation >> Default Language has been changed.  If you have options other than the default, you can choose from the available options.
Client Status – choose to send to all active clients, inactive or currently closed accounts.
Depending on the Email Type you choose will further specific choices for whom you want to email.
Composing The Message
Once you have chosen your target audience to email, click on Compose Image toward the bottom.  This will open a message window for you to begin writing what you want to message everyone.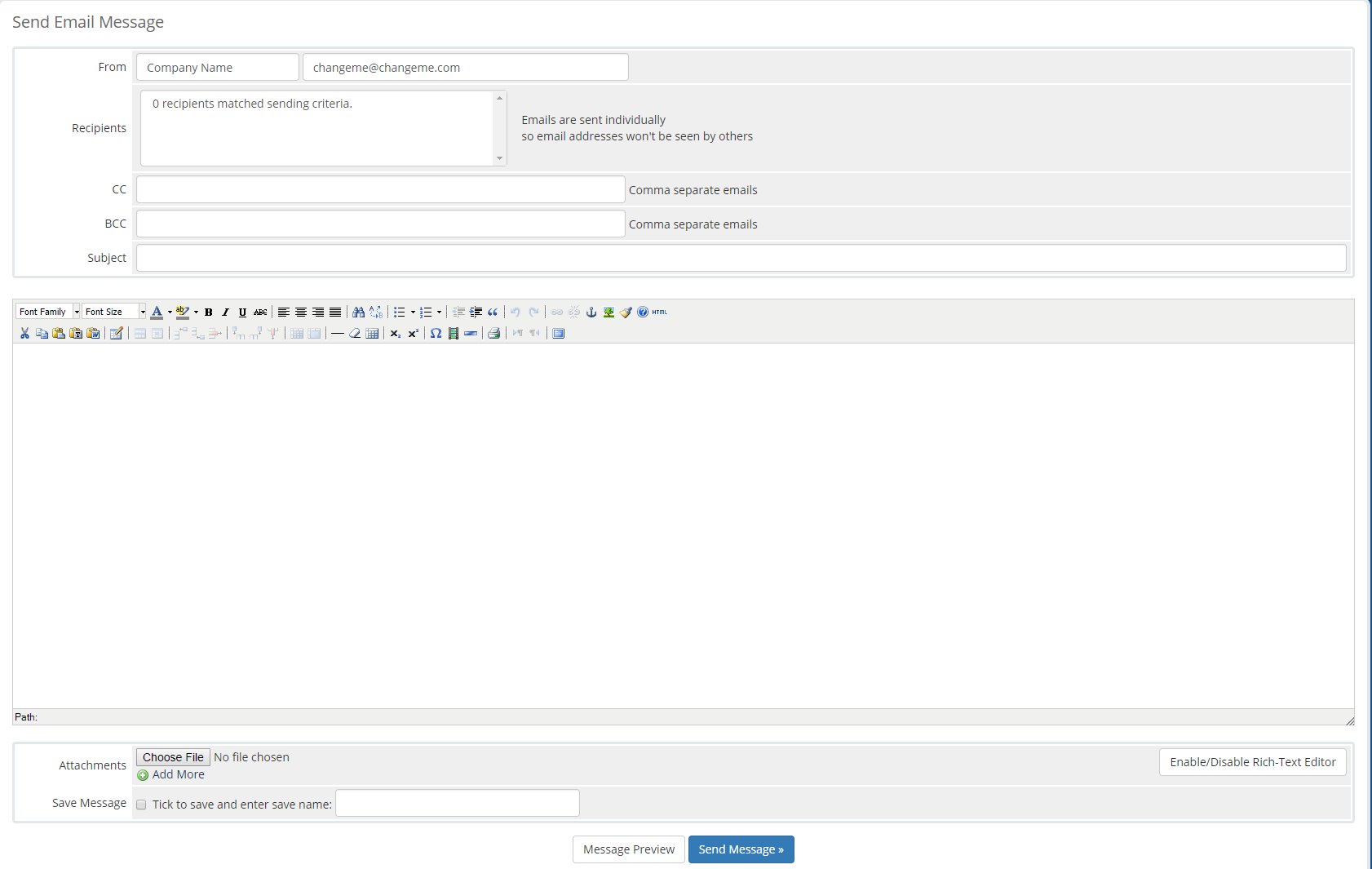 Within the Send Email Message Portal, you can give your email a subject, CC or BCC, and attach any needed documents like any typical email.  Furthermore, you can review the current list of clients selected for which you specifically filtered before sending your message.

If you think the message might be frequently used, select Save Message and give the message a name.  You will then be able to select the template message for future use quickly.

Once ready to send, you can choose to preview the message by selecting the Message Preview button.

When ready to send your email message, choose to Send Message.