In the default settings, WHM is configured to automatically redirect to HTTPS on the server's hostname when you access WHM, cPanel for any account, and Webmail. When the hostname is set to our default names on creation, this can cause some confusion. This is a setting that can be easily disabled with a few clicks in your WHM interface. This can only be applied to a VPS or dedicated server as you require root access to WHM to make these changes. This cannot be applied to any of our Shared or Business Hosting solutions.
Remove Redirect to Server's Hostname
Step One: First, log in to WHM as root
You can do this using the information sent to you in your Account Information email using root as the user and the root password.
The URL in your browser would be https://:2087.
Step Two: Next, click on "Tweak Settings" in the column on the left, as shown in the image below: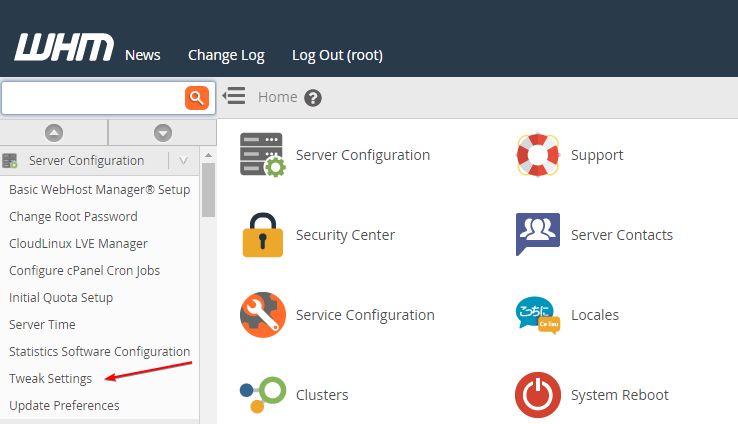 Step Three: Next, from the "Tweak Settings" area, select the tab named "Redirection," as shown in the image below

Step Four: Now, we will turn off the default setting shown in the image below.
This is what forces all cPanel traffic to SSL ports.
This must be disabled to make changes to the redirect destination.

Step Five: Finally, we will select the radio button for "Origin Domain Name" in both the available fields, as shown in the image below

Step Six: Now, click on the "Save" button, and your changes will be applied, and the server will no longer redirect to the hostname by default
You can still choose to force individual domain traffic to HTTPS, as required, by adding a redirect to the site's .htaccess file.
Details on how to do this can be found at our Knowledge Base here
As always, if you have any trouble completing this or require any other assistance, please feel free to contact our support team, and we will be happy to assist you further.