Hostwinds clients who have Shared or Business Web Hosting can review the AutoSSL feature that Hostwinds provides to accounts with this enabled. AutoSSL is an automation feature included with cPanel & WHM version 60 and later. It discovers and deploys DV cPanel SSL certificates automatically to all websites, logins, and endpoints on your account. In addition to protecting websites, AutoSSL enables SSL on areas of cPanel and WHM that need encryption. This includes admin-based logins, email, and internally running services that you have hosted on your account. AutoSSL also renews expiring certificates so that this is all done for you. Protecting the privacy, security, and trust of your website can be done by utilizing this feature. Many Hostwinds clients utilize this to add an SSL to their Shared web hosting or Business web hosting account at no extra cost.
If you need to install this for your account before it is automatically done for you and this feature is already enabled on your account, you can follow this guide.
Hostwinds also provides SSL certificates if you need a more robust SSL to be issued for you.
How to Run AutoSSL from your cPanel
Step 1: You will want to access your cPanel. There is a helpful guide on How To Access cPanel if you need a refresher.
Step 2: Scroll Down the page till you get to SSL/TSL status.

Step 3: From here, you will want to select the check box to the left of your domain name. Then click on the Run Auto SSL button on the top right side.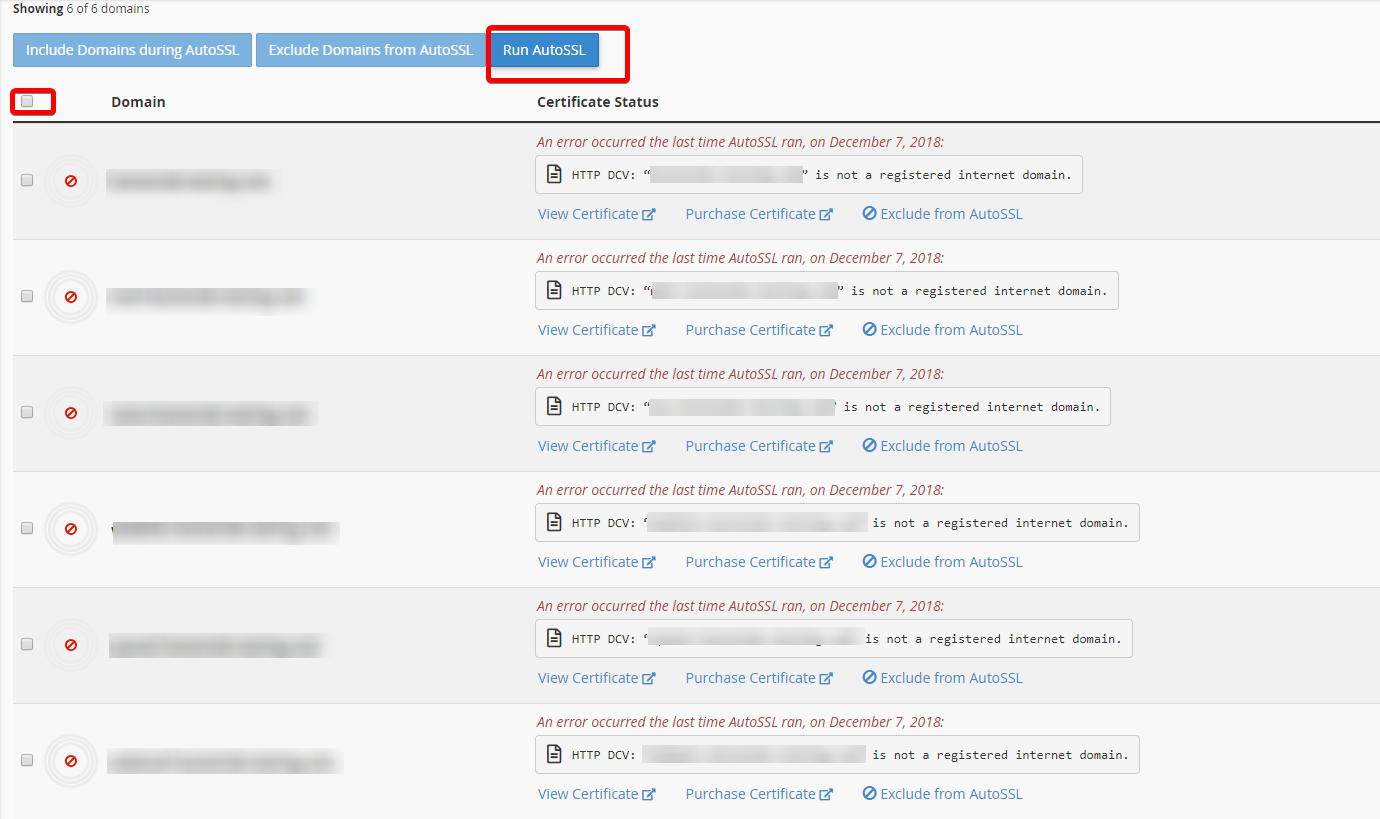 Step 4: Once it finishes, you will want to confirm your domains have green padlocks on the left side of the list, indicating that this was a success.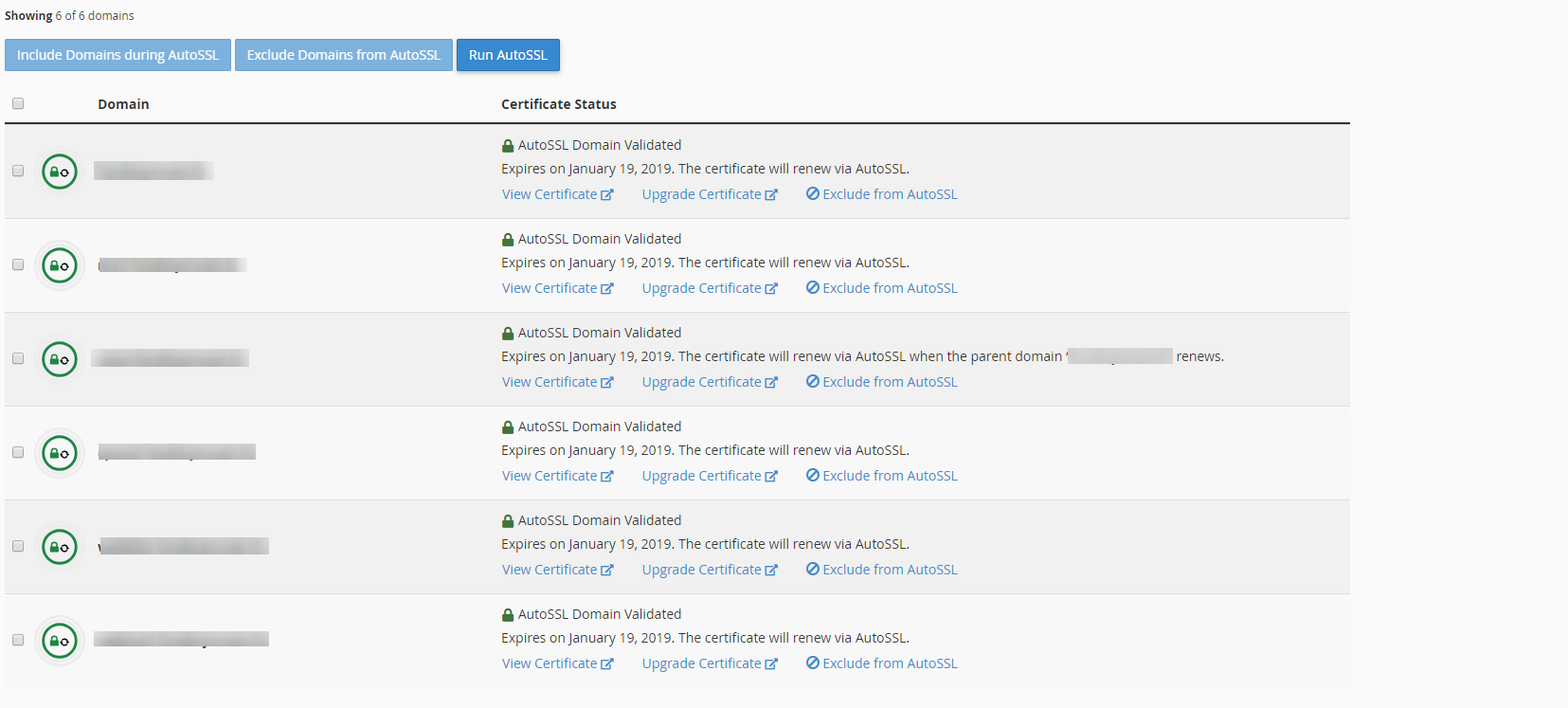 Please note that depending on the number of domains you are hosting, it might take a little while to run. Sometimes you might need to run the SSL a couple of times for it to validate.