Domain registrations are essential to having your sites and services be unique yet easily memorable. This guide goes over how to register a new domain through us.
Step 1: Create a Hostwinds account
Step 2: Log in to your client area and navigate to Services -> Order new Services.
Step 3: Under the Actions section of the left-hand sidebar, select Register a New Domain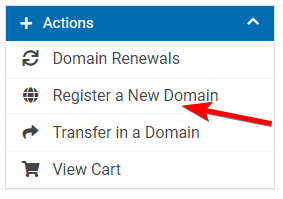 Step 4: Search for the domain name you want to register and add it to your cart.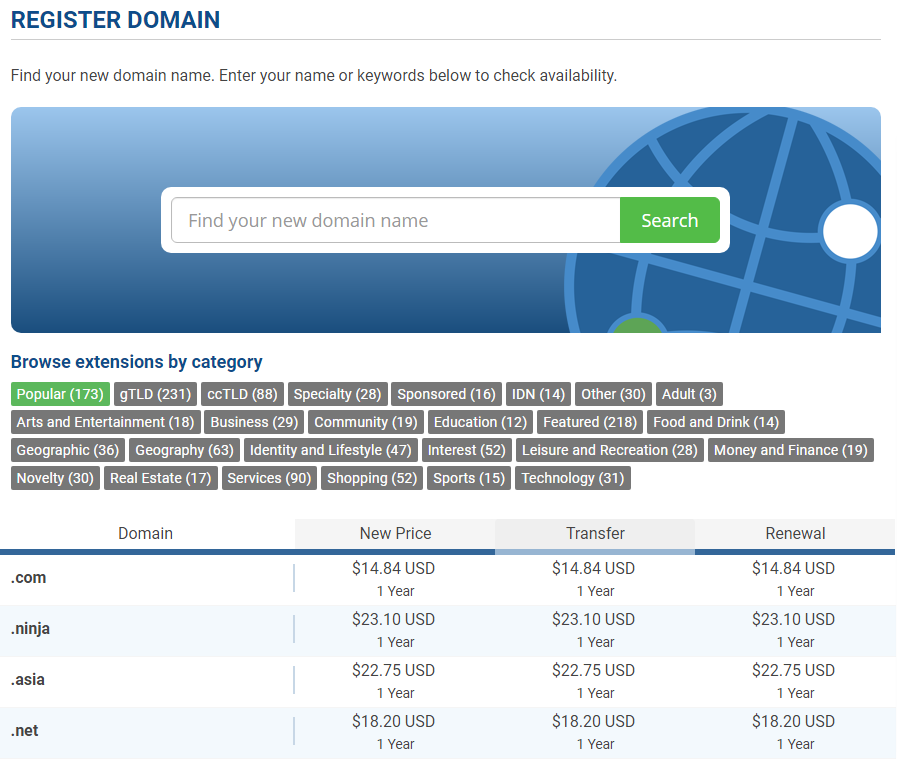 Type in the domain name desired along with the TLD (.com, .net, .info, .biz, .family, etc.) and then click the green Search button. This will then update the page showing the availability of the domain and other TLD options for the domain name and their prices. If the domain is available, results similar to what is shown below will display with Add to Cart.  Once ready to proceed to the checkout page, select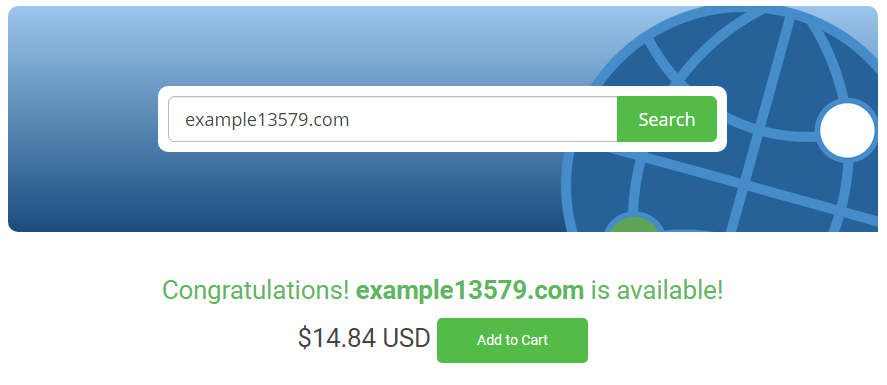 Step 5: Configure your domain, then click Proceed to Checkout.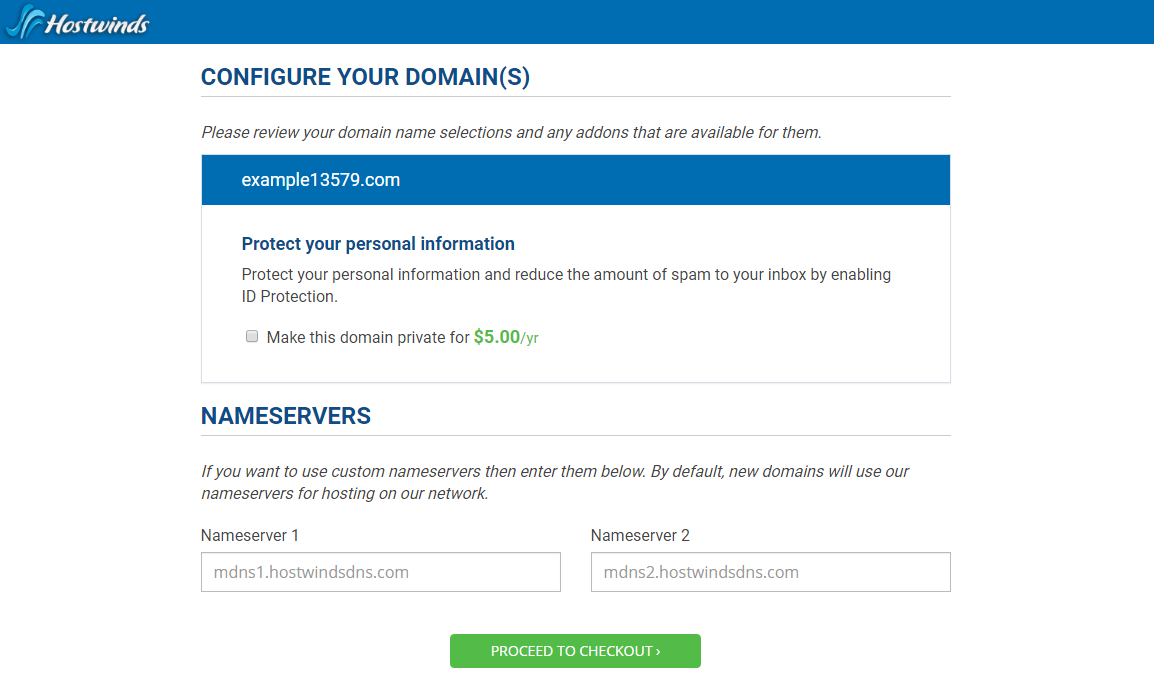 This page will give the option to get ID Protection (sometimes called WhoisGuard or Domain Privacy) by checking the box pictured above. Checking this box will add ID Protection to the order and is highly recommended.
There will also be the option to change the default Nameservers to allow the domain to be pointed to any server of your choice. You will also be able to change the domain's nameservers later on.
Step 6: Ensure your account details are accurate on the checkout page.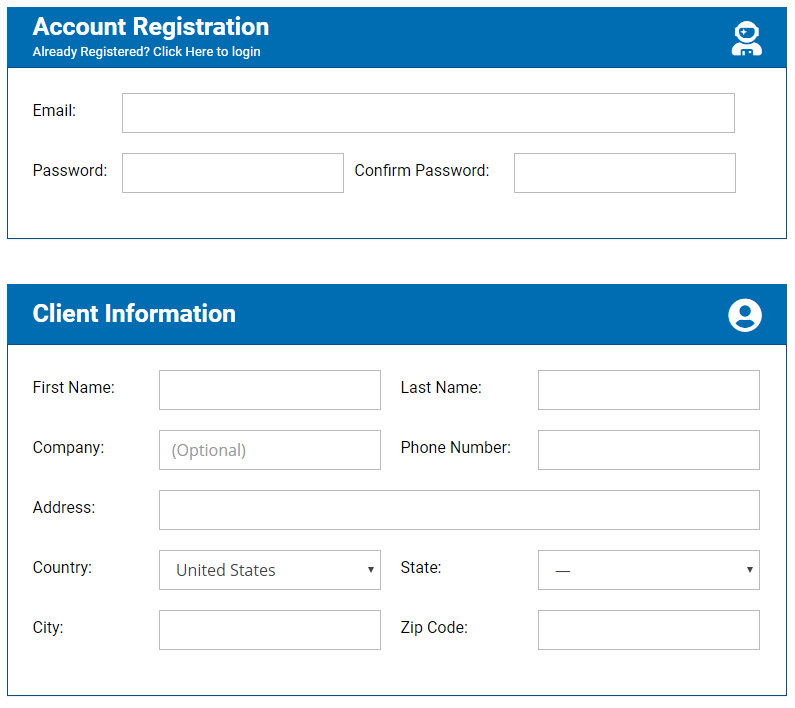 Step 7: Also, on the checkout page, set the registrant contact details for your domain. You can either use your existing Hostwinds account details or provide new contact details.
Step 8: Check the items and amounts details for your order at the bottom of the checkout page, check the Terms of Service checkbox, and click Complete Order.

Once done, your domain registration can take 24-48 hours to register the domain, especially if it is the first domain on your account, but typically will take much less time.
ICANN RAA regulations do require that the following valid contact information be supplied to register a new domain:
The Registrant's full name
The Registrant's full address,  including street number and street name
The City
The State/Region
The zip/postal code
The Registrant's phone number
If this information is not included, we will not be able to register the domain.