When using your Hostwinds services, we understand several options for domain name registration through many other domain name registrars. You may also choose to change the nameservers or DNS settings that your domain uses when registering a domain elsewhere so that it is pointed to your Hostwinds web hosting services. The Hostwinds Service Information email contains the provided nameservers. You may also find the nameservers to use for your domain(s) on the Management page of the Hostwinds service within the Client Area for any Shared or Business Hosting web hosting services. This guide will show you how to set nameservers at IONOS (Formerly 1AND1) so that your website and email will point to your Hostwinds services.
Set Nameservers at IONOS
The IONOS Name Server management page is found within the Domain Management dashboard. This is how to get there.
Step 1: Click on the Manage Domain link for the domain listed to set the nameservers. This leads you to the domains overview page.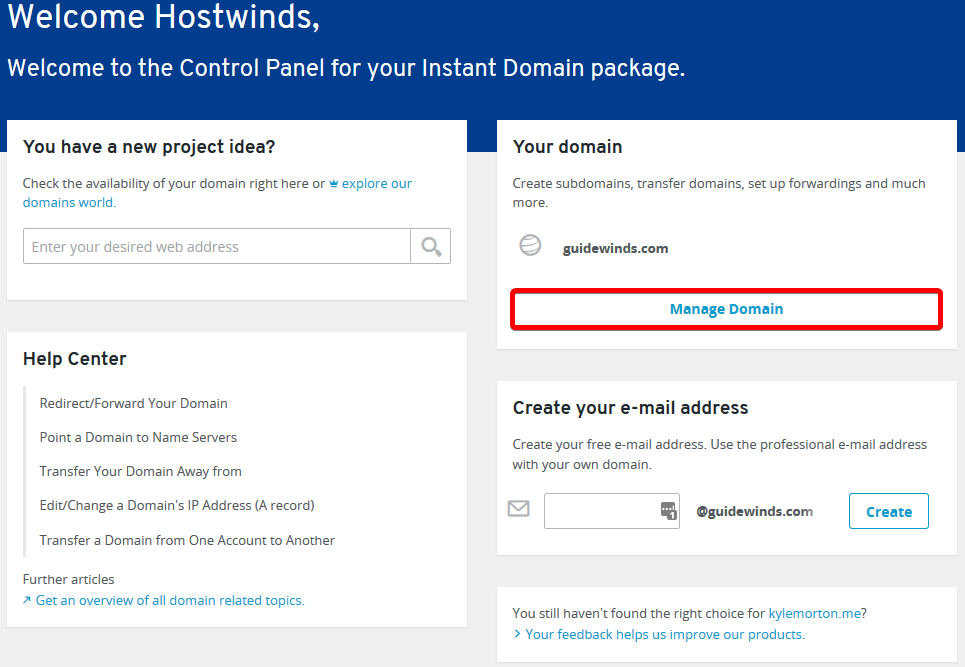 This page welcomes you after logging into IONOS.
Step 2: Click the Name Server tab along the top. You'll then be presented with the list of name server entries actively in use.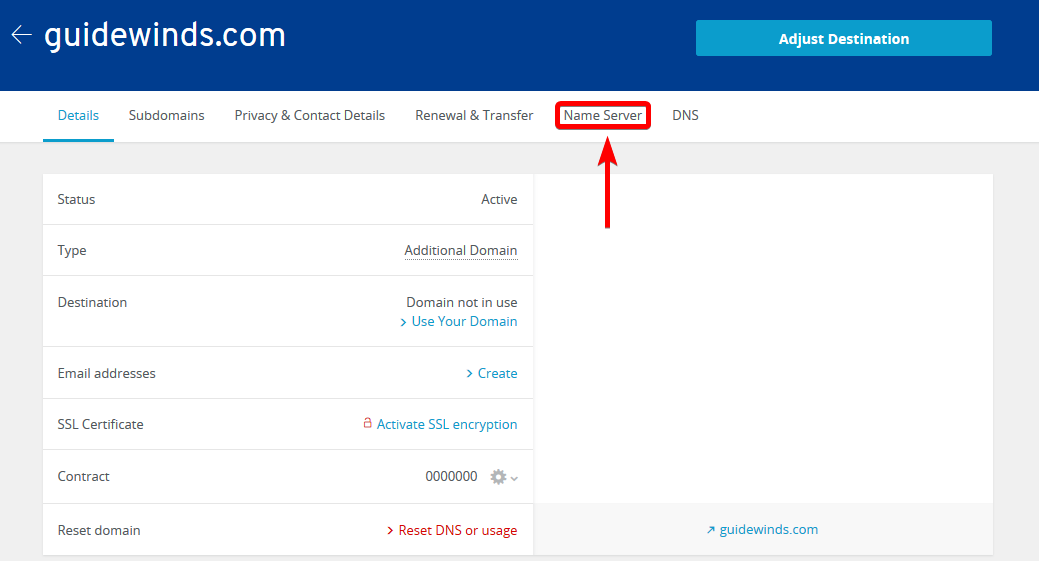 The various tabs control different aspects of domain control.
Step 3: Click the Use Custom Nameservers button. This will lead to a page with four text boxes for name server entry.

Your currently assigned nameservers will show here.
Step 4: Enter the nameservers you want to use in the first and second boxes. The third and fourth boxes are optional and do not need any data entered. Click Save when finished.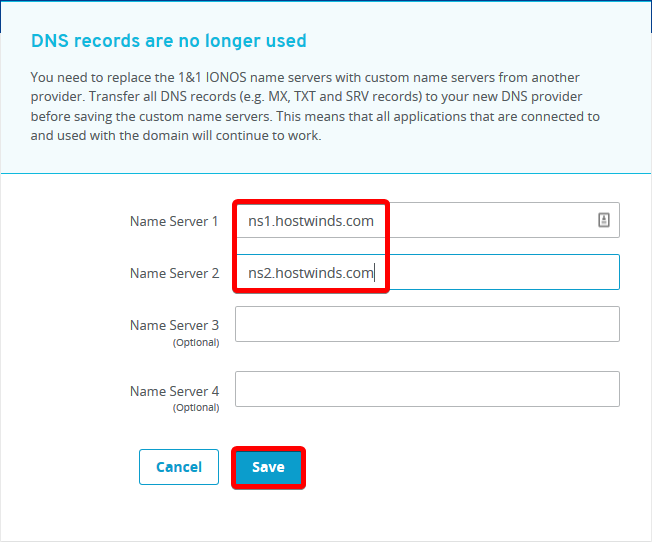 Hostwinds provides two nameservers for use with our services.
Upon successful change, you'll see a green notification stating that it was successful. It also advises about the standard DNS Propagation time.

The change was successful.
If you receive any error messages while attempting to modify your nameservers, ensure no extra white space (such as a space character or a tab character) made into the box with your nameserver entry. This will cause an error with most registrars.
Remember that DNS nameserver changes like this can take up to 24 - 48 hours to propagate globally.
If you have any questions or need any help, you are always welcome to open a support ticket or contact us in a Live Chat 24/7/365. We are always ready to help.