As you create posts for your WordPress installation, you will notice something about the links. They will all be unique. The way WordPress works is that you can use a unique link for each of your posts for easier access to a specific article. In this guide, you will find out more about how Permalinks work and how they can be set up.
What Is A Permalink?
A permalink is a permanently accessible link that can be used to visit a particular part of your website. These types of links are not expected to change while the site is live. This allows your visitors to bookmark these links so that they can access them later without worrying if the page has moved. Depending on how the permalinks have been set up, this can also make it easier to locate specific content. A most common use of permalinks is to have the topic or title of the article as the permalink.
How Do I Set My Permalinks in WordPress?
Luckily, there is a way to easily set the permalinks that WordPress would use for your creation posts.
Login to your WordPress dashboard. Make sure that the account you are logged in as has Administrator privileges.
From the WordPress dashboard, select Settings -> Permalinks from the sidebar.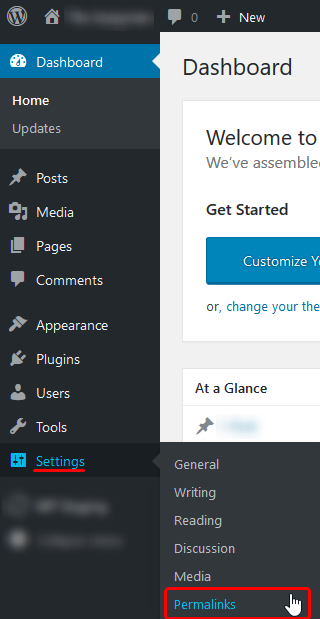 Clicking on that will bring you to the Permalink Settings page. Here you can set the style of permalinks that WordPress will use for the posts that you create.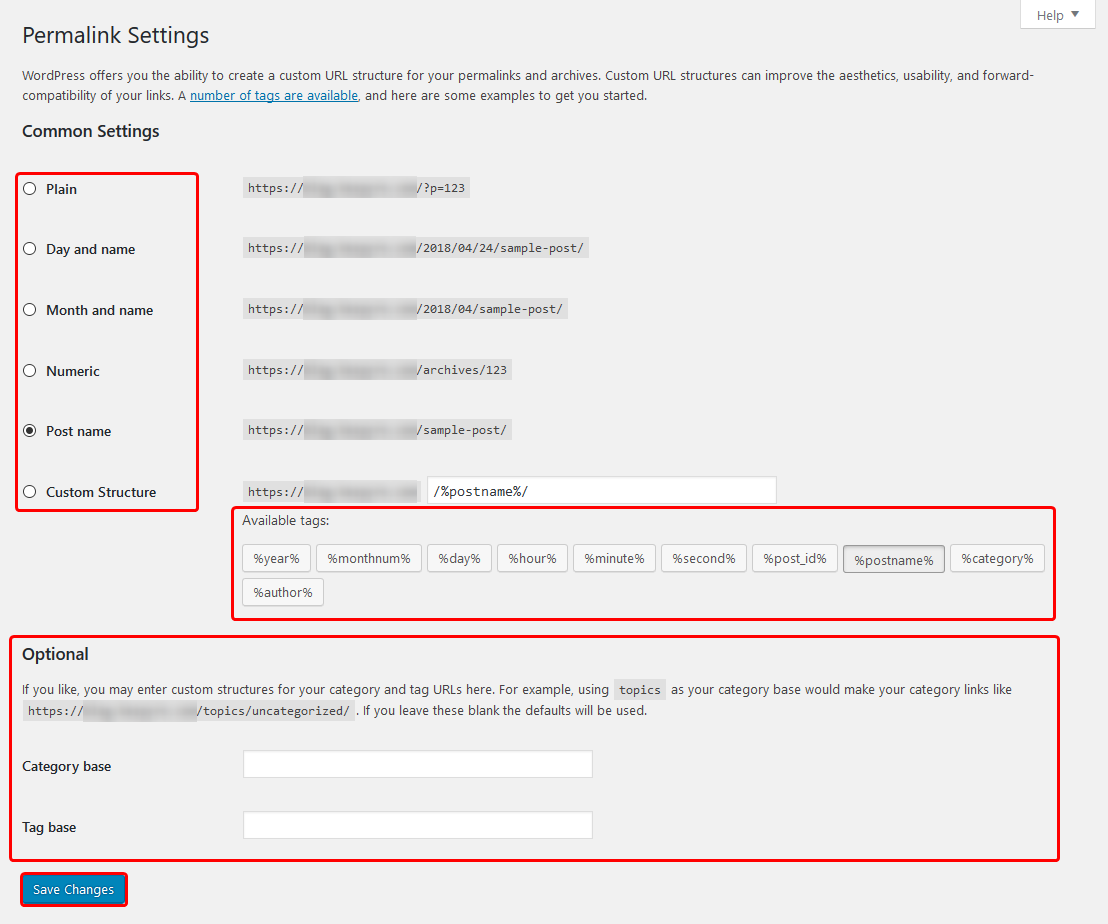 You can select from the options on how you want your links to appear. A popular choice to make for this is Post name because it will contain the Post name in the URL for the post. Along with the preset permalinks that you could use for your posts. There is the option for a Custom Structure. This allows a bit of customization in terms of setting a unique link. There are buttons that you can press on that will go in the order they were clicked.
The Optional section at the bottom also allows setting a custom link for your tags and categories. This can be used to create useful links as well, though the options are endless.
Once you have all the options set to how you want, click on the Save Changes button at the bottom so that these changes can go into effect.
How Can I Change A Permalink To Something Else?
There may be a time where you want to set a custom permalink for a specific page or post. In WordPress, this can also easily be done as if you were editing the page or post.
Once logged into your WordPress Dashboard, navigate as if you were going to edit the Page or Post.
Once on the Edit Page, towards the top, you will see a blue-ish permalink setting. Clicking Edit next to that will allow you to set this to something custom.

After you have filled this out to what you want to change it to, select OK. Now you can make any necessary changes to the article and Publish the post.
If you should have any questions or would like assistance, please contact us through Live Chat or by submitting a ticket with our Technical Support team.