You can transfer your domain registrations to Hostwinds by following this guide:
Step 1: Create a Hostwinds Account
Step 2: Unlock your domain at your current registrar
Step 3: Request your EPP code (Authorization Code) and have it ready.
Step 4: Log in to your Client Area and navigate to Services > Order New Services.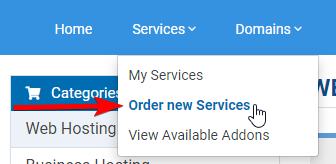 Step 5: Find the Actions column on the left-hand side and select Transfer in a Domain.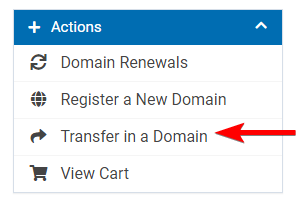 Step 6: Within the new page, type in your domain to be transferred along with the EPP code (Authorization Code) you gathered in Step 2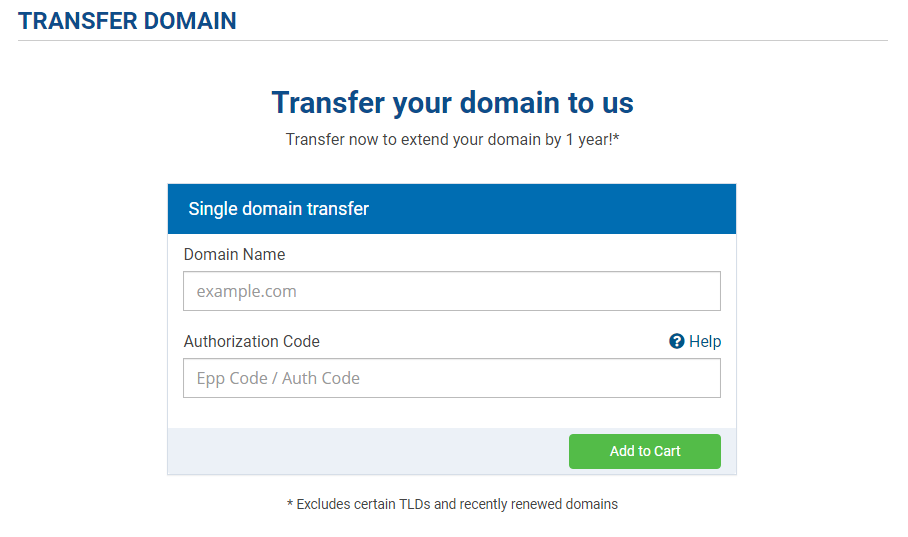 Step 7: Once the domain and the EPP Code (Authorization Code), select Add to Cart.
Step 8: If the domain is available, you will be sent to a checkout screen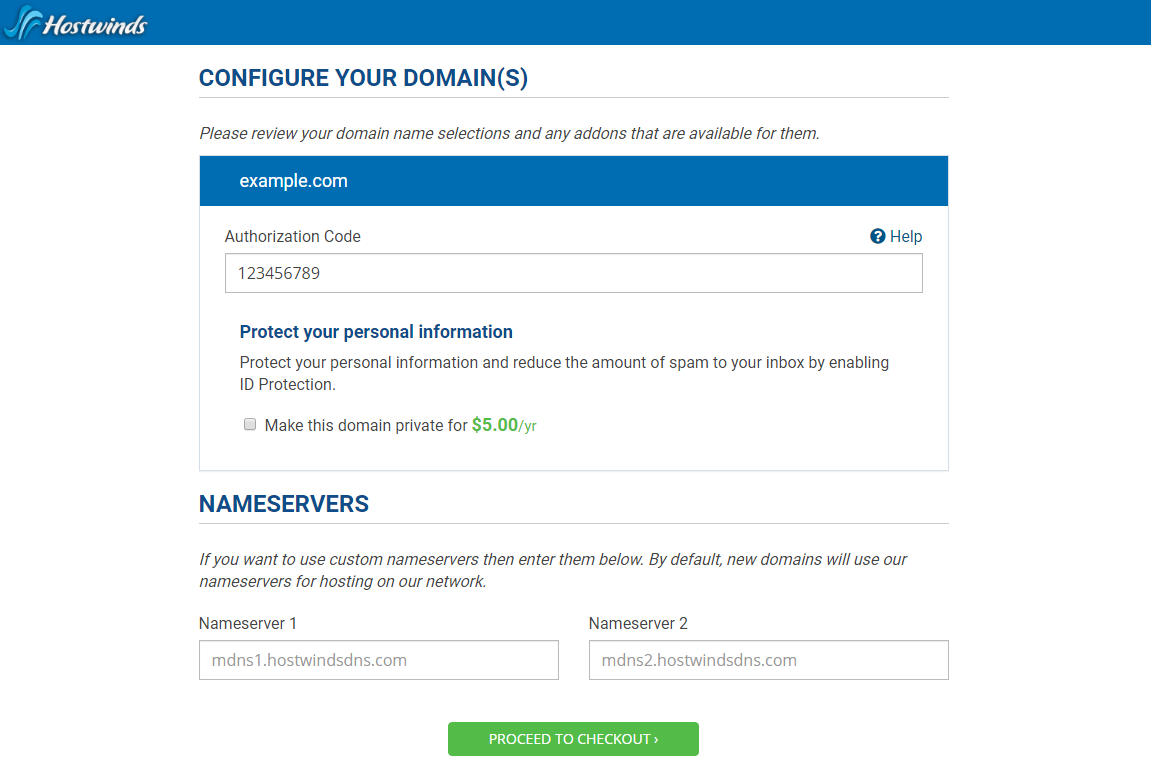 Select any additional configuration options:
Enter the EPP Code (confirm if applied from the previous screen)
You can add Domain Privacy
If you're using Custom Nameservers, you can enter them here. Otherwise, leave them blank (you can edit these anytime.)
Step 9: Click the Proceed To Checkout button.
Step 10: You will then be taken to the final checkout screen, where you will create your registered email for your Hostwinds Account. If you are already a Hostwinds client, sign in using the Click Here to login link to sign in to your account in the top left of this box. You will also be required to provide your accurate address details, as these will be required with any registration with any registrar.
Again, you will want to make sure your address on file is accurate to avoid any delays in registration.  For more information on why this is required, please reach out to us via Live Chat.
You can then either use the existing contact information you provided for your Hostwinds account as the registrant details for the domain or specify separate contact details for the domain.

Step 11: Scroll to the bottom of the checkout screen and ensure the price is accurate for your domain name transfer, as this will add one year to your domain name registration when transferring your domain to Hostwinds. Once confirmed, click on Complete Order.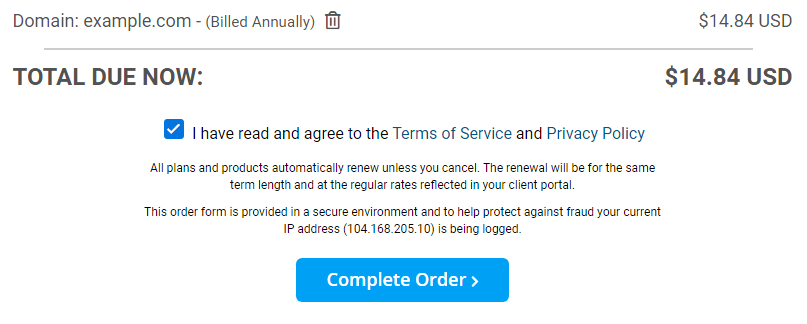 Select the Trash can icon next to any products you want to delete from your cart.
If A Transfer Fails
Please open a ticket to our Billing team, letting them know that your transfer had failed. They will look into why that may have been and get the transfer restarted without any additional charge to you.