Choosing a default Webmail application can be confusing, especially if you do not really know the differences between the applications that cPanel provides. These differences are fairly subtle, and the choice generally comes down to your personal preference and what you find useful in a mail client. In this article, we will discuss these differences and visually illustrate them so that you can make an informed decision without the need to scour the internet for this information.
In cPanel/WHM Version 78, the cPanel team has removed Squirrelmail from cPanel completely. You can read more information on why they made this decision here. Due to this, if you do not see Squirrelmail as an option, you will not use it.
The first time you open Webmail, you will notice that you can set any of these Webmail clients as your default mail client when accessing webmail so that you do not have to choose or open a certain Webmail client every time. You can access Webmail directly in a few different ways:
Login to cPanel > Email Accounts > Click the More Drop Down > Access Webmail
Visit yourdomain.com/webmail
Visit yourservername.com/webmail
Visit yourAccount'sIPAddress/webmail
Visit https://yourdomain.com:2096
Visit yourservername.com:2096
Visit yourAccount'sIPAddress:2096
Of course, replace yourdomain.com, yourservername.com, and yourAccount'sIPAddress with your account-specific information.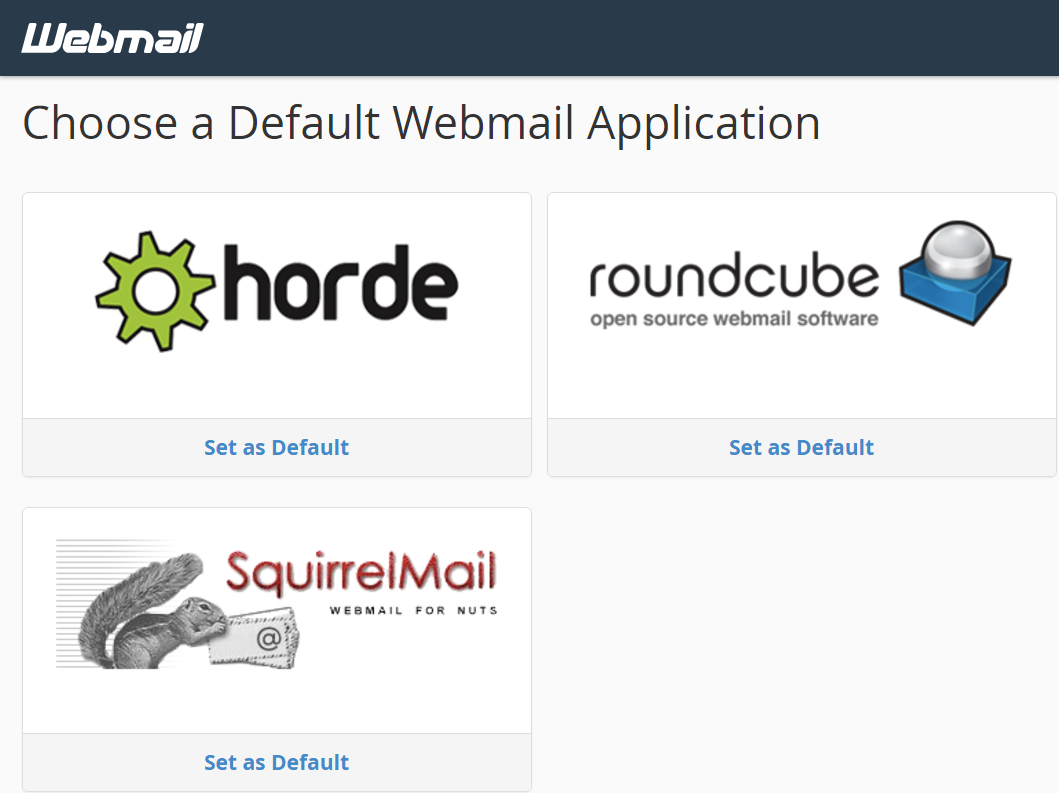 Horde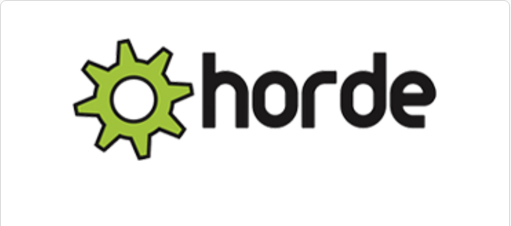 Horde is provided by The Horde Project and has been designed with users who need it all in mind. It comes pre-loaded with a full arsenal of features such as advanced productivity tools and mobile email access. The interface is straightforward to understand and allows for quick navigation between all sections you'd expect (inbox, outbox, spam, etc.). Here is a brief overview of some of the features that are available with Horde.
Attachments
HTML composition
Spell check
Three pane format with view pane
Mobile interface available
Address book
Calendar
Tasklist
Event reminders
Newsfeed
Notes
Folder manipulation
Mail filters
Message flags
Search mail
Threaded conversation view
The above is an example of the user interface for the Horde mail application. If it is very sleek in design, you can see all the additional options and functionality across the top in drop-down menu items.
SquirrelMail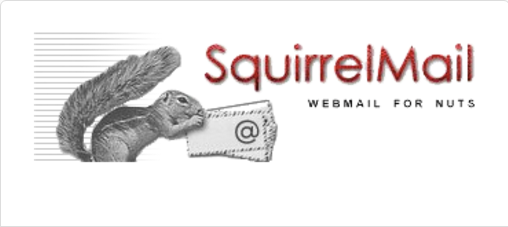 As stated at the start of this article, Squirrelmail is being removed from cPanel in the Version 78 release of cPanel. If you do not see this option, it is not available to you, and you will need to choose between Horde and Roundcube.
SquirrelMail is a no-frills, basic interface email application developed and maintained by The SquirrelMail Project. Designed for users who typically only need to read and reply to emails, SquirrelMail is ideal as a lightweight client that does exactly what you need an email application to do. The following features are presently available in SquirrelMail:
Two-pane list format
Attachments
Text-only composition
Folder manipulation
Message flags
Search mail
Threaded conversation view
Address book

The above is an example of the user interface for the SquirrelMail client once selected.  It is very lightweight and simplistic, using only the bare necessities to be as basic and easy to use as possible.
Roundcube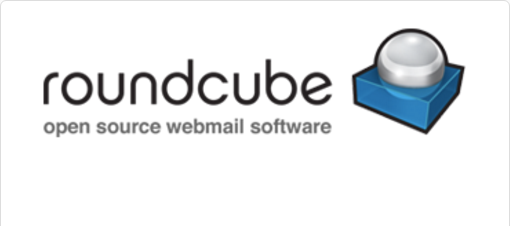 Roundcube is another popular choice for a webmail client. Developed by the Roundcube Webmail Project, Roundcube offers a user-friendly interface with the power of some additional features thrown in. Some of these features include the following.
Attachments
HTML composition
Spell check
Address book
System administrators can use plugins to add custom features
Three-pane format with view pane
Drag-and-drop organization
Folder manipulation
Message flags
Search mail
Threaded conversation view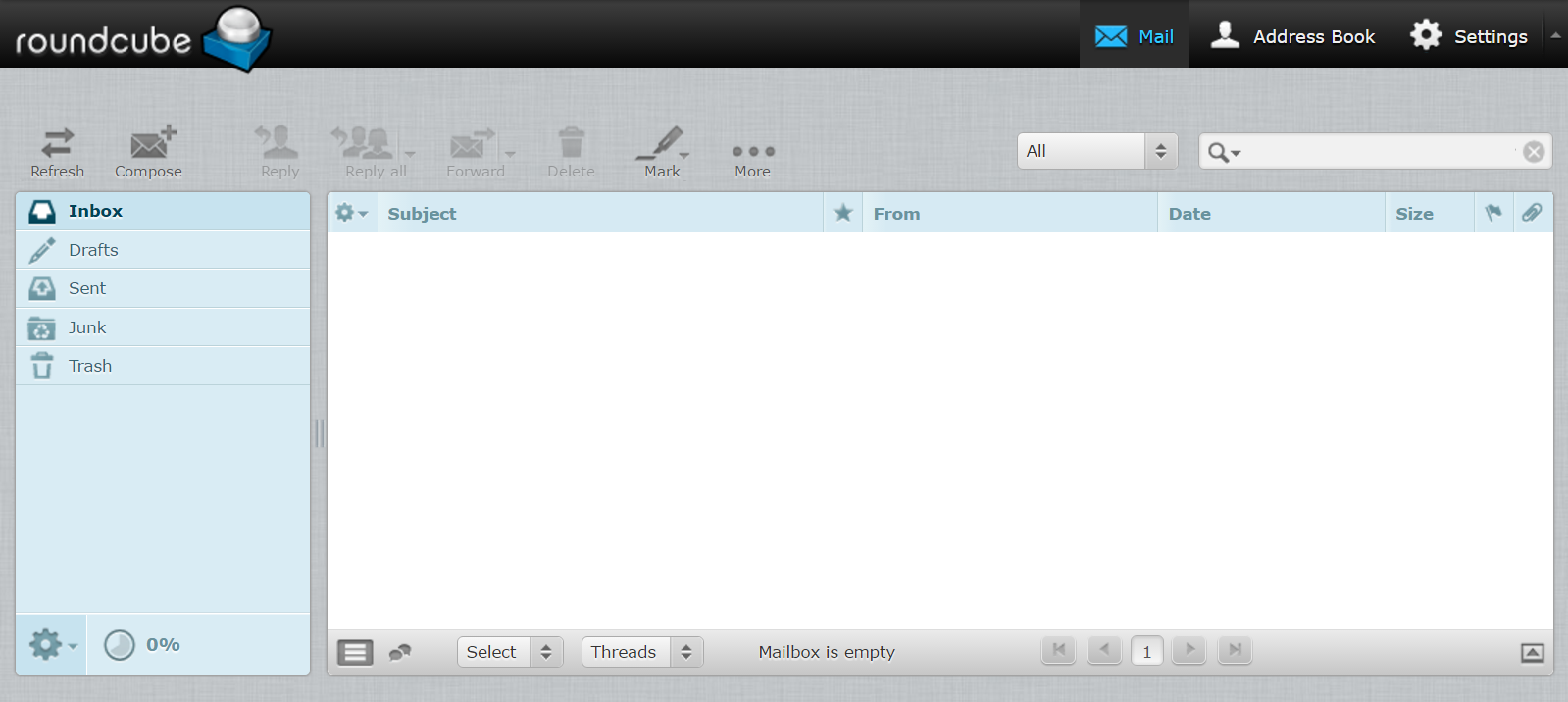 The above image is an example of the user interface you will see when using Roundcube.  While not as flashy and stylized as Horde, it is not as simple and basic as SquirrelMail.  Both the features and the design strike a compromise between the previous two applications.