Hostwinds offers many options to help build your website simple and easy for our shared and business hosting clients. In addition to our Softaculous Apps Installer (which can install services like WordPress, Magento, Drupal, Joomla, and more), we also offer Weebly a fantastic website builder solution. Weebly is a drag-and-drop website builder that lets you build your site using modern themes and modify your site with little or no coding experience required.
It is important to note that the information provided in this guide is for informational purposes only. The premium features and changes made after the time writing this guide may be different and will be displayed to you in your Weebly account when editing your site through Weebly. Please open a ticket with our Support Team if you have any questions to help.
Weebly's Settings can also be customized in many different ways to fit the needs of many different types of websites. In this article, we'll go over the General tab in your Weebly Settings, discussing what every option is and how it affects your site.
Accessing General Settings
To access your general settings, follow these steps:
Step 1: From your cPanel, select Weebly.

Step 2: Click on the Edit button to select the site you wish to edit.

Step 3: Select the Edit Site button on Weebly to edit the site in question.

Step 4: At the top of your Weebly panel, select the Settings option.

Step 5: On the left side of your Weebly panel, select the General tab.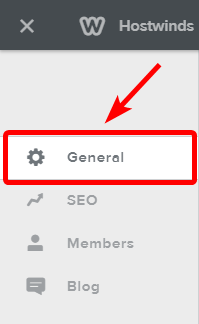 General Settings
Site Title
This is the title of your website that will appear for your website visitors at the top of their internet browsers and any tabs that have your website open. You can also mark the checkbox to force the site title to appear at the top of all of your web pages.

Favicon
The favicon is the little image that appears next to your website name on the browser window and tabs and the icon that shows on the bookmarks list if someone favorites or bookmarks your site.

Site Password
This is the password for your website to keep it protected. You can set to have individual pages password protected in the Pages tab, under the visibility section. Please note that this is the password-protected page or site and does not affect your Weebly or Hostwinds accounts.

Navigation
If your website has many pages, this option will create a More… link that will display all of the other page links that do not fit in your site's navigation area.

Archive
This option will let you create a zipped archive backup of your website and then email that archive to the chosen email address.

Site Formatting
You can modify these options to determine the site's language and date/time formatting, which helps you keep tabs on posts, blogs, updates, and other important information.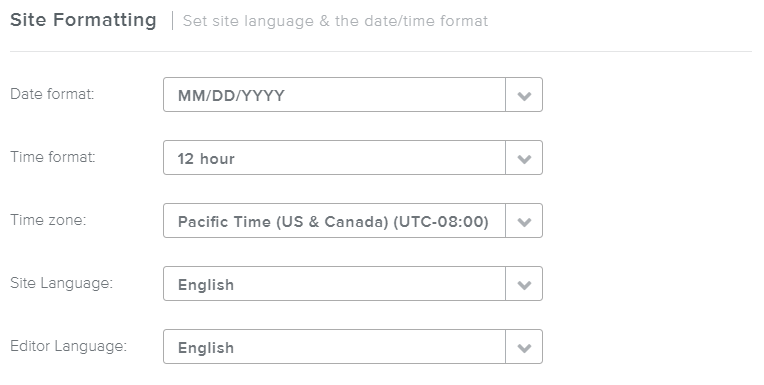 Cookie Notification
This setting will make the popups notify your users if your site is using cookies to track the user's visiting. This is especially useful if your site requires cookies to operate properly.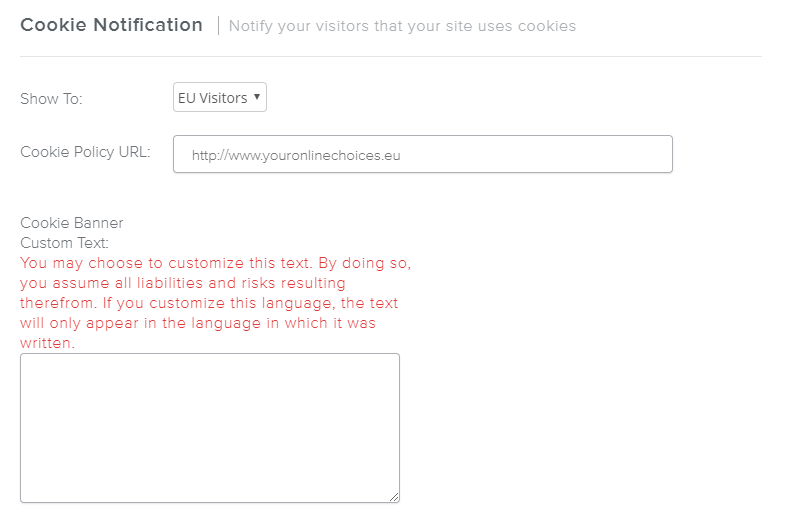 Un-publish
This setting allows you to un-publish your website for any reason and is available if your website is currently published and live. It will also tell you when the last date the site was published.