Once you have installed Magento, you will need to log in to the dashboard to utilize its many features. Luckily logging into Magento is an easy task that should not take extremely long to do.
Where Is The Dashboard Located?
After you have completed the installation of Magento, the last page you arrive at will provide a login URL. This will otherwise be known as the Administrative URL. Essentially you will use this link to visit the login page for your Magento installation. If you have forgotten where your dashboard is or want to know where to find it in the future, you can also view this from within Softaculous.
To view the Administrative URL in Softaculous,
First, you will want to login into your cPanel account
Once logged in, you will want to locate the Softaculous Apps Installer. Normally this will be located near the bottom. Once found, click on it to proceed to the Softaculous page.


After you have arrived on the Softaculous page, there will be an option to view your current installations. You will want to proceed by clicking on that.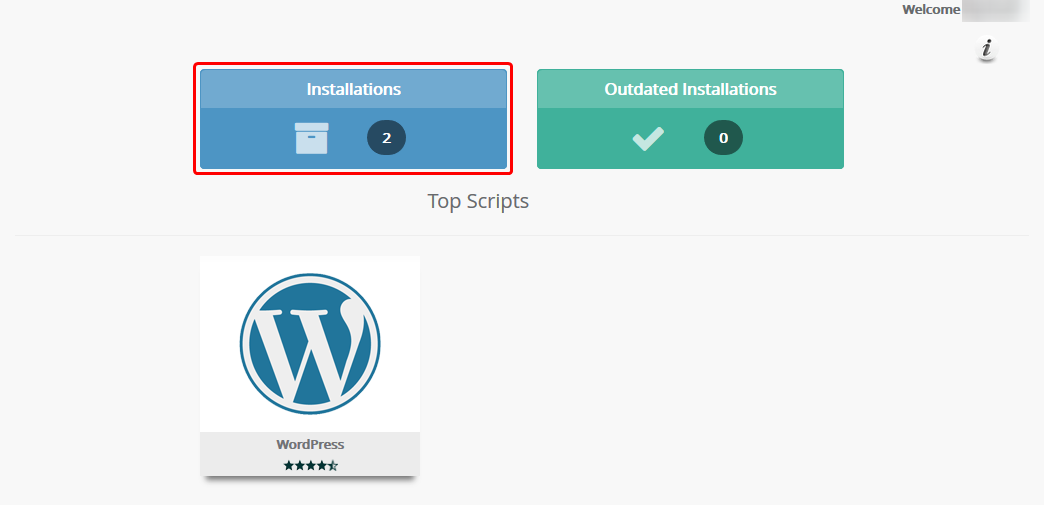 Once you have clicked on the Installations, you will be able to see all of your current Softaculous installations on your cPanel account. In this list, if you have installed Magento, you should see that it is listed. You will want to click on the pencil icon next to the Magento installation. This will be the option to Edit the Installation Details.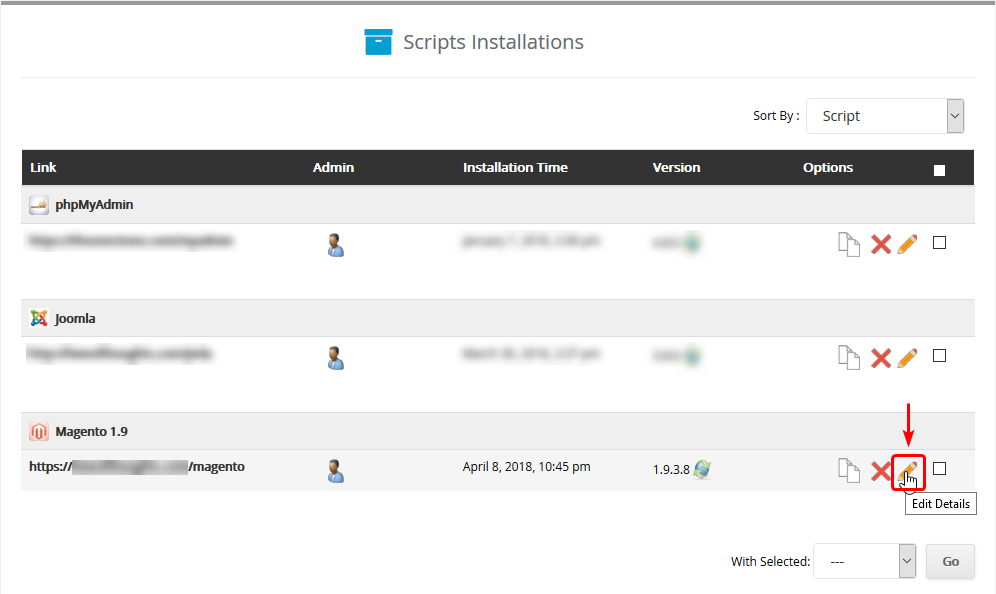 Once you have selected the Edit Details pencil icon, you will be brought to a management page for Magento. You will want to scroll down a bit towards the bottom for the info section. Within this section will be where the Magento installation can be accessed and the Administrative Dashboard.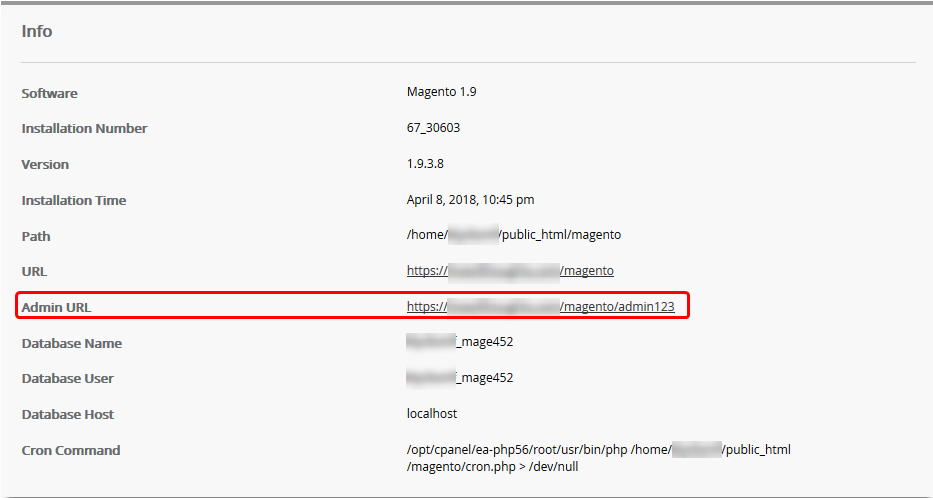 I Have Made It To The Login Page. Where Do I Go From Here?
After you have navigated to the Administrative dashboard, you will be prompted for login details. These would have been the ones you specified when you first installed Magento on the cPanel account. You would also be able to change the administrative password from Softaculous in the Edit Details screen you found the Admin Dashboard page at.
If you should have any questions or would like assistance, please contact us through Live Chat or by submitting a ticket with our Technical Support team.