Generally, updating the PHP Timezone would need to be done by logging into your server via SSH. But with Virtualmin, this can be accomplished by using a setting available in the PHP Configuration module. This guide will teach you how to set your PHP Timezone to whatever you'd like using this particular module. You'll need to have Virtualmin installed on your server with Webmin access to get the full benefit of this guide. You can use the following two guides to help you do that if needed:
To change the PHP Timezone in Virtualmin, follow these steps:
Select the Webmin section
Click on the Others option
Select the PHP Configuration module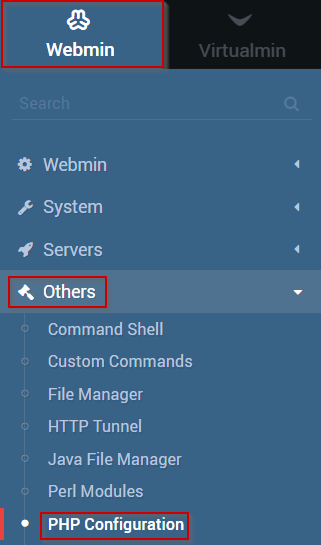 Under the Actions column, click the Manage button.

Click the Other Settings button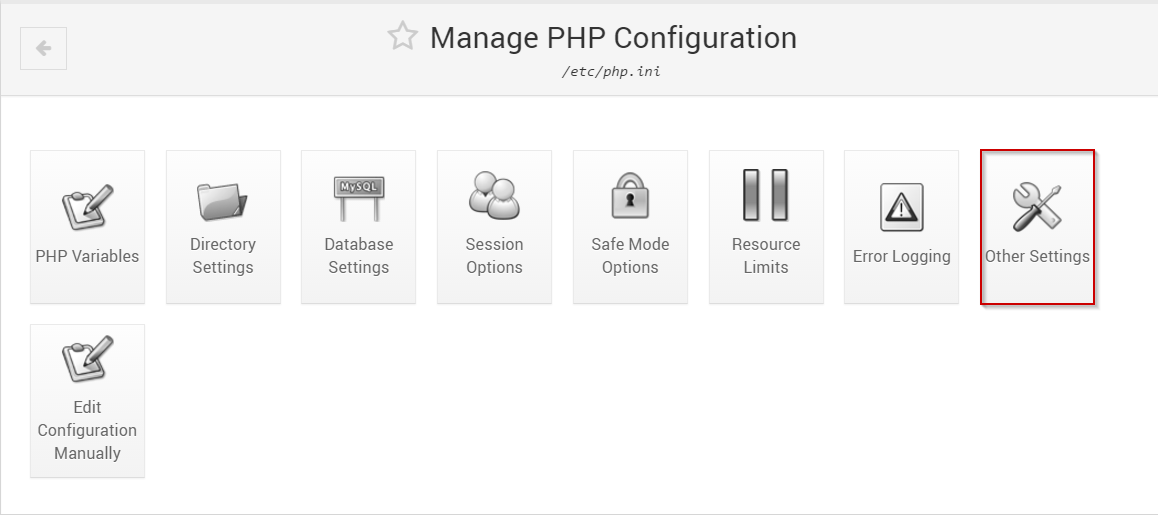 Locate the PHP Timezone setting
Select the timezone that you'd like to use from the drop-down menu
When you're satisfied with the timezone that you have selected, click the Save button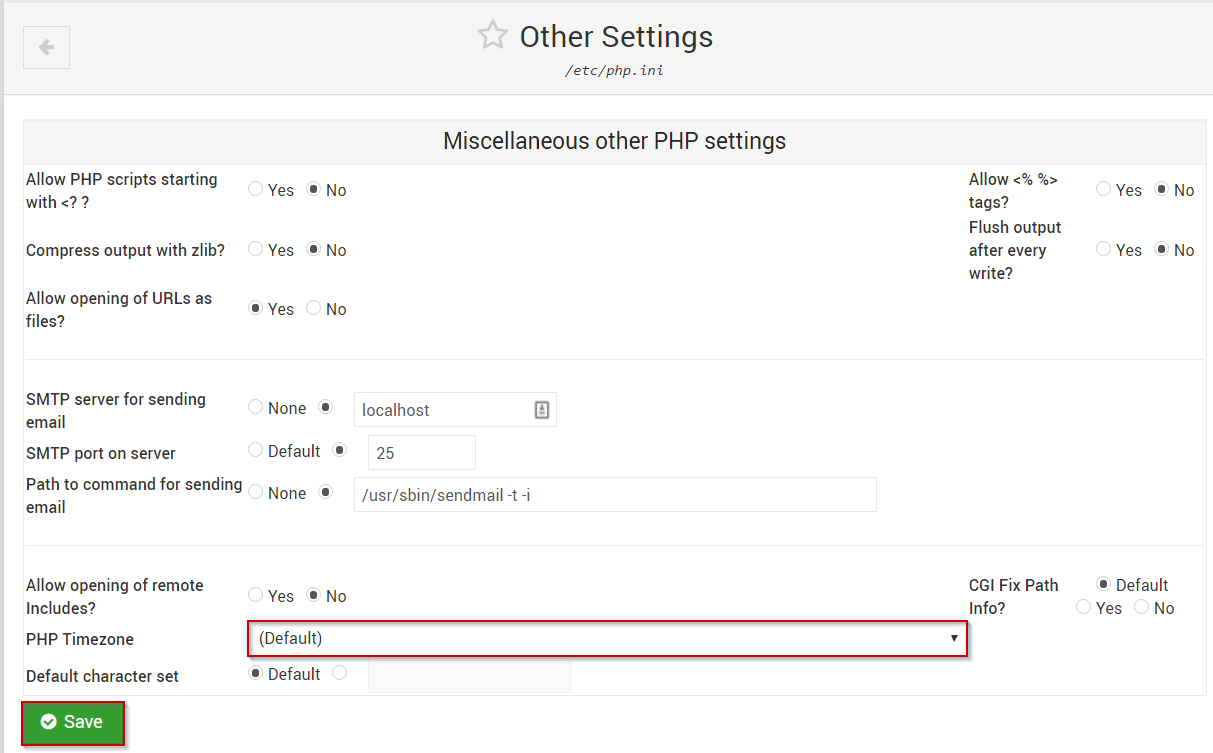 Once saved, your PHP Timezone should be set per your selection.