At some point, you may wish to delete a Virtual Server in Virtualmin. There are various reasons why you may wish to do this. Luckily, this process is fairly simple and straightforward. This guide will show you how to delete a Virtual Server in Virtualmin. To ensure that you get the most out of this guide, you should already have Virtualmin installed on your server and be logged in with Webmin access. Most often, after a default installation of Webmin / Virtualmin, the Login URL will be yourdomain.tld**:10000**, replacing yourdomain.tld with your actual domain/website name.
Important: Before proceeding, please be aware that once a Virtual Server is removed, all files, databases, and users are permanently deleted and cannot be restored without using a backup. Once you're ready to proceed, please refer to the following steps.
Click on the Virtualmin section.
Click on the domain name for the Virtual Server that you want to delete from the drop-down box. This example shows tutorials.hostwinds.com.
Select Disable and Delete from the available options
Click on the Delete Virtual Server module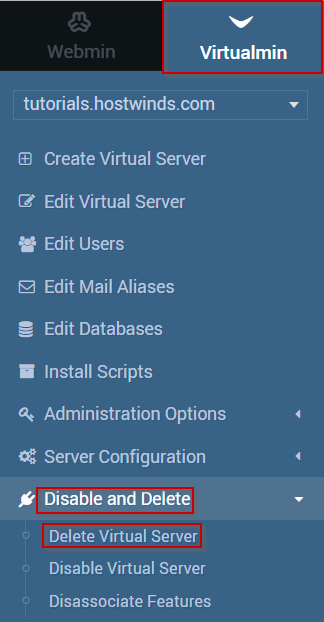 If you're certain that you wish to delete the Virtual Server, click the Yes, Delete It button.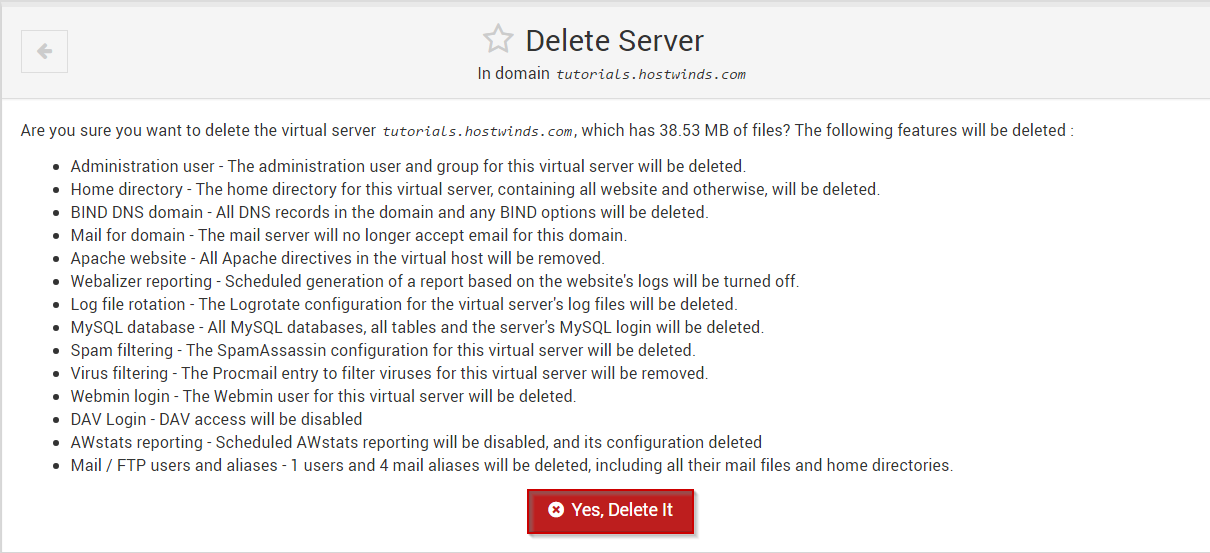 The Virtual Server that you selected should now be deleted and no longer accessible.
If you should have any questions or would like assistance, please contact us through Live Chat or by submitting a ticket with our Technical Support team.