When using Hostwinds services, we understand that there are other options for domain name registration. You may also choose to change the nameservers or DNS settings that your domain uses when registering a domain elsewhere to point to your Hostwinds service. The Hostwinds Service Information email contains the provided nameservers. You may also find them on the Management page of the Hostwinds service within the Client Area for any Shared or Business Hosting web hosting services. This guide will show you how to set name servers at Google Domains.
Set Name Servers at Google Domains
The Google Domains DNS management section is one of the options inside of the Google Domains Management Console. Here's how to get there:
Step 1: Click Manage next to the domain you wish to change the nameservers for. This will bring you to the management page for the domain.

Step 2: Click the DNS link on the left-hand menu. You will need to modify the nameserver entries on the page that follows.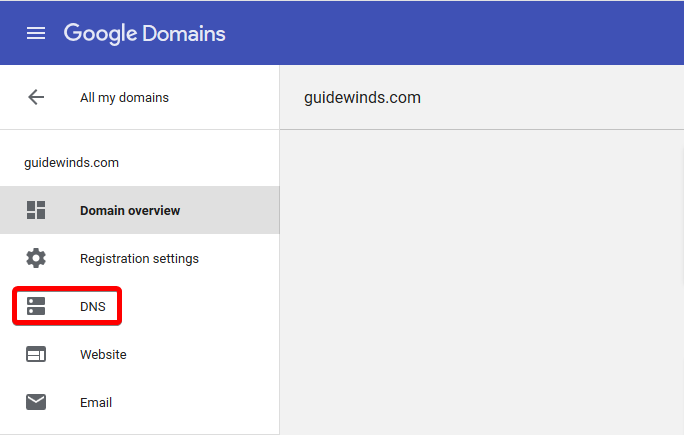 Click the DNS menu item on the left
Step 3: Click the radio button to select the option to enter custom nameservers. It will then display a box to enter a single DNS name server.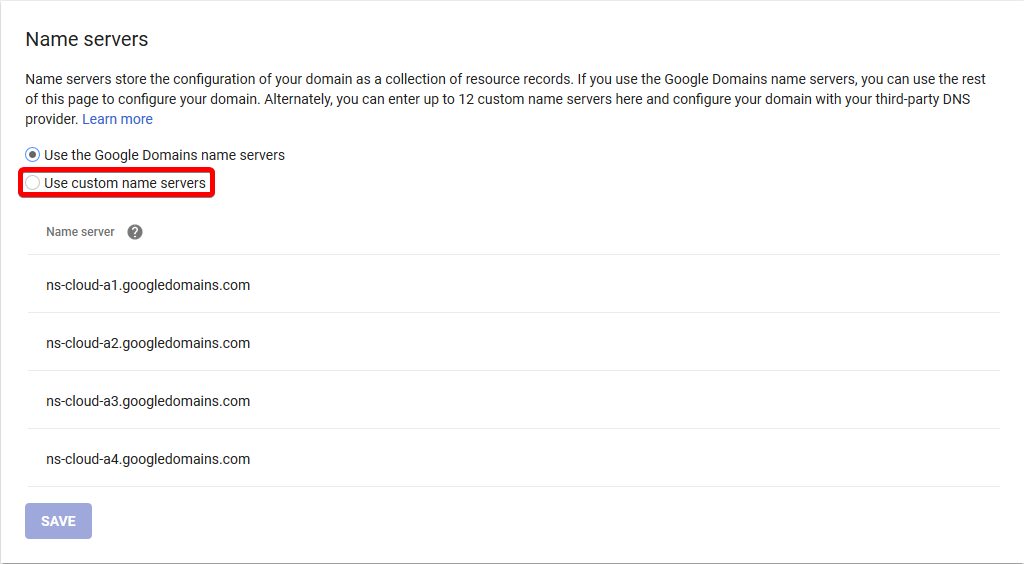 Click the use custom name servers radio button.

The custom name server box appears below.
Step 4: Enter the first nameserver provided to you in this box. Afterward, click the small plus icon to create a new line to enter a second nameserver. Follow the same steps for as many nameservers as you need to enter. To commit the changes, click the SAVE button.

Enter the first name server, click the plus icon, then enter the second nameserver. Save will commit the changes.
A successful modification will now show the entered name servers, followed by an Edit button.

Completed changes after successful save. Remember that DNS nameserver changes like this can take up to 24 – 48 hours to propagate globally.
If you have any questions or any help, you are always welcome to open a support ticket or contact us in a Live Chat 24/7/365. We are always ready to help.
Related Articles