Typically, you'd access anything related to configuring GRUB via the text-based Linux shell in a Linux server environment. However, with Virtualmin, you can use the GRUB Boot Loader module, which contains quite a few options that deal directly with GRUB. This guide will teach you how to edit the global GRUB boot options within Virtualmin. Of course, you should already have Virtualmin installed on your server with Webmin access before proceeding any further with this guide. If you're not certain how to do this, we have guides to help here:
Once you're ready to proceed, please refer to the following steps:
Step 1:  Click on the Webmin section
Step 2:  Click on the Hardware option
Step 3:  Select the GRUB Boot Loader module
Step 4: You should now see the GRUB Boot Loader interface
Step 5: Click the Edit Global Options button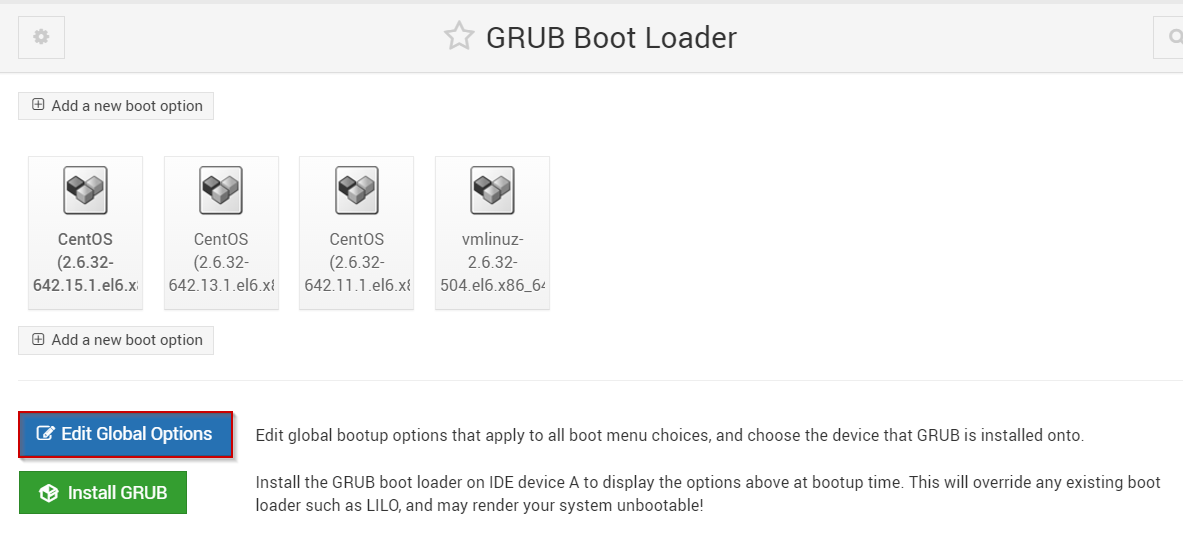 Step 6: You should now see the Global Options interface
Step 7: Modify any of the options to your needs
Step 8: When you're satisfied, click the Save button

Any changes that you have made will take effect on the next reboot of the server.