Taking our guide that shows you How to View Existing Perl Modules in Virtualmin, you can also uninstall Perl modules using the Existing module's interface found in the Perl Modules module. This guide will show you how to uninstall any currently installed Perl modules. It's advisable to only uninstall modules that you're familiar with, as uninstalling any Perl module could have unexpected results. As always, you'll need to have Virtualmin installed on your server and have Webmin access. If you're not certain how to do either of these things, please refer to the following articles.
To uninstall Perl modules in Virtualmin, please refer to the following steps:
Click on the Webmin section
Click on the Others option
Select the Perl Modules module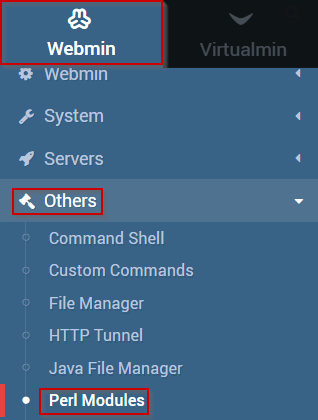 Click on the Existing modules tab.
You'll see a list of currently installed Perl Modules.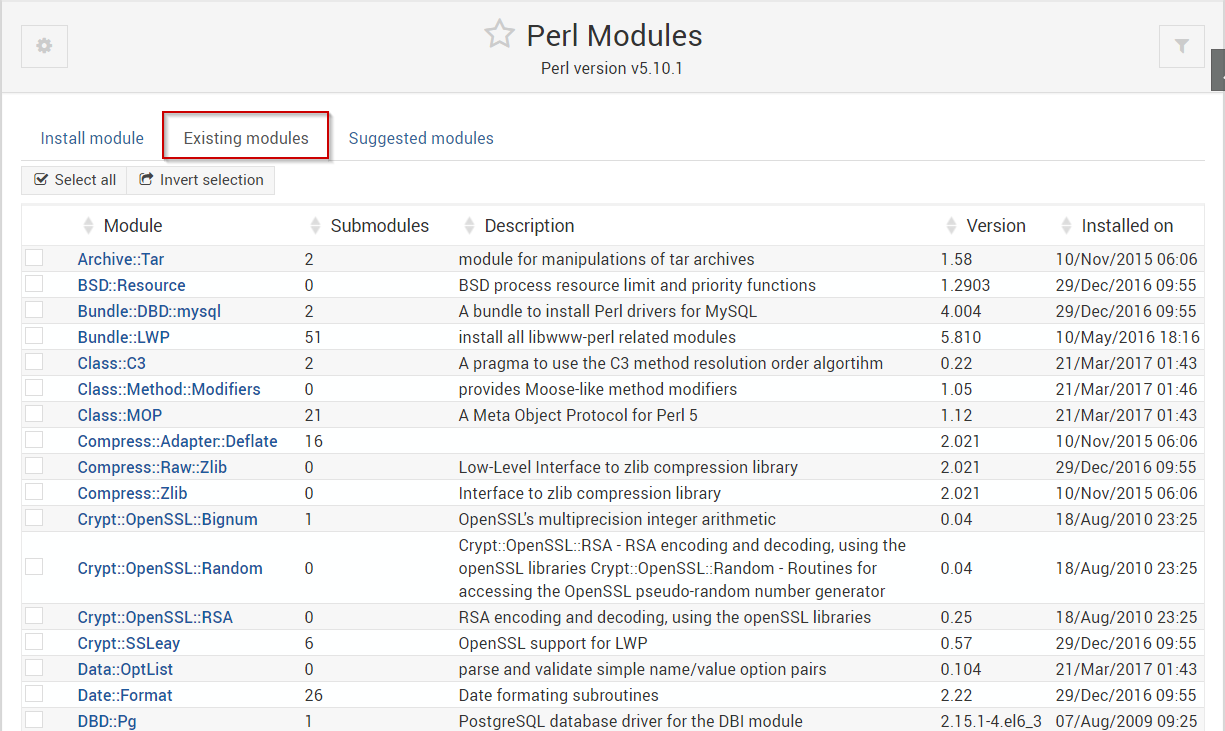 Select the module(s) that you'd like to uninstall

For this guide we will be selecting Test::Simple

Once you're satisfied with your selection, scroll to the bottom of this interface and click the Uninstall Modules button

Once completed, the selected module(s) should now be uninstalled!